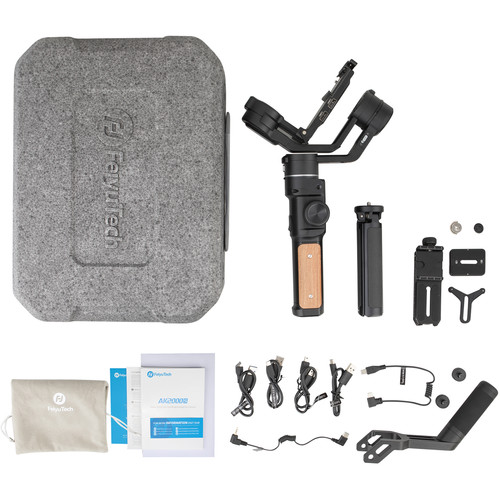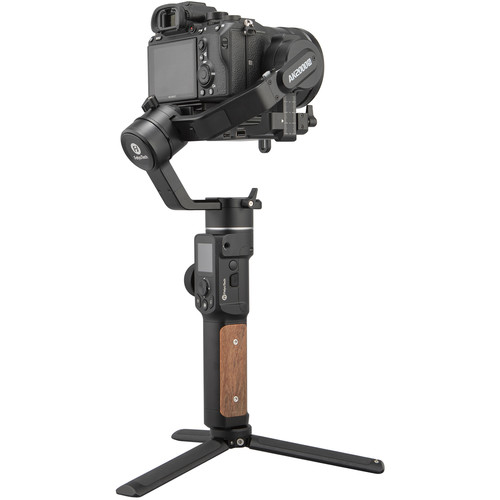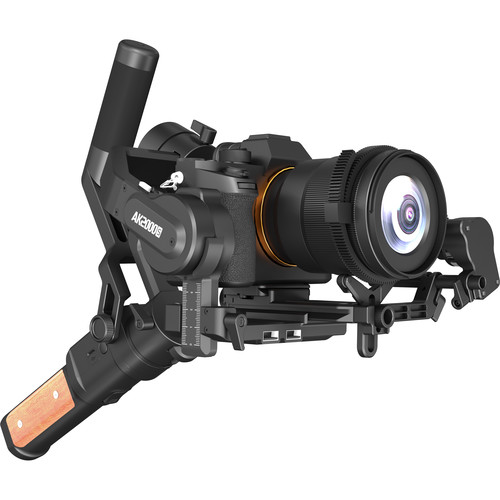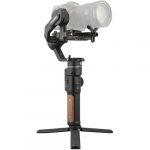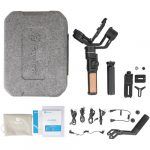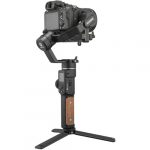 Feiyu AK2000S 3-Axis Handheld Stabilizer Standard Kit
AED 1,499.00
2.2 kg payload
Attachable rear handle for underslung mode
Up to 14-hour runtime
Supports fast charging in only 1.5 hours
Two USB ports for connecting compatible Feiyu brushless lens motors for focus and zoom control
Arca-Swiss-compatible quick release plate
Touchscreen display
Switchable between landscape and portrait modes
Select camera control via companion iOS/Android app
Camera control using onboard buttons via connection over included control cables
Customizable trigger button, follow speed, motor power, and more
Inception mode
Long-exposure time-lapse capture
3-axis motor lock for easier balancing and storage
Optional remote control, wireless microphone kit, and other accessories supported
Easily Supports Mirrorless/DSLR Cameras
The AK2000S is portable yet has a huge payload capacity, compatible with various camera models and accessories. Motor is equipped with a new generation of Cortex M4 core and a 200MHz CPU. The maximum motor control frequency is 20,000 times per second, with 2.2kg payload capacity thanks to the strong motor torque.
Description
Brand
Reviews (0)
Description
The AK2000S is a 3-axis handheld gimbal designed for film makers. It can handle all the popular mirrorless and DSLR camera models in the market, with ease. With delicate appearance and user-friendly operation, the AK2000S is also easy-to-carry and achieves better connection with cameras.

Wireless Sound Recording
Record sound at a in distance with the wireless recording set.
Delicate Appearance and a Comfortable Touch Feeling Grip
The gimbal has comfortable touch feeling thanks to the well-polished rosewood handle. The ergonomic design provides you with a the cosy grip experience.
Motor Lock & Quick Release System
Each axis is all equipped with locks, which make the gimbal more stable during balancing and the folding process. Quick release 2.0: quick release plate, ARCA quick release system, seamless switching between popular quick release systems; Mount camera within 1 second by ARCA quick release system.
Quicker Response Speed
The improved motor response speed allows you to starting speed; start the gimbal in 2 seconds, or warm start in 1 second from sleep mode.
One Click Enters Different Modes
Enter time-lapse shooting mode, inception mode, Vlog Selfie mode, and portrait mode with just one click. The AK2000S meets all the requirements for professional shooting, Vlogs and Tik-Tok.
Supports More Accessories To Bring More Possibilities
Brushless follow focus: Precisely control focus using the multi-function knob.
Hyperlink controller: Operates the AK2000S by controller, or motion-control the tilt and pan movements.
Extension rod: It can be used as simple rocker arm or simulate low altitude aerial photography.
Versatile handle holder: You can shoot at a low angle using the versatile handle.
Tilt axis support holder: Fix the camera in one of two ways to reduce the shake and connect more equipment.