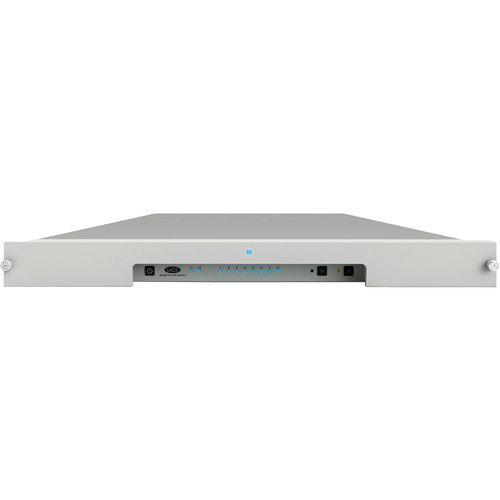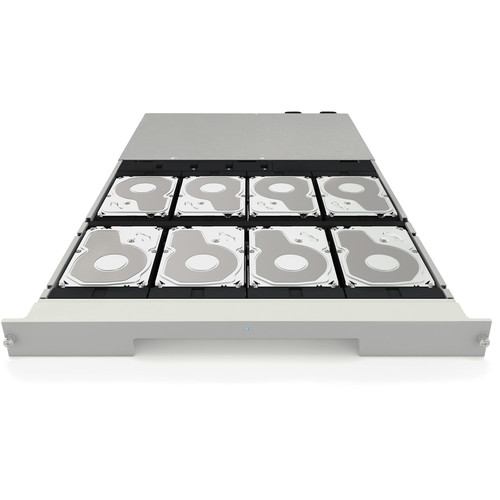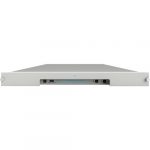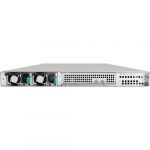 LaCie 8big Thunderbolt 2 Rack Series RAID
12TB product code : 9000511
24TB product code : 9000499
48TB product code : 9000476
3 years warranty
Description
Additional information
Reviews (0)
Description
12,24 or 48TB Storage Capacity
2 x Thunderbolt 2 Ports
Up to 1330 MB/s Data Transfer Speeds
Preconfigured in RAID 5 Mode
RAID 0/1/5/6/10/JBOD Configurations
Support for DisplayPort 1.2 Connectivity
Full Component Redundancy
AES 256-Bit Encryption Standard
The 8big Thunderbolt 2 Rack Series RAID from LaCie is an 8-bay storage enclosure complete with a 12, 24 or 48TB storage capacity perfect for storing large files such as 4K video, RAW photos, and much more. With Thunderbolt 2 connectivity you can transfer data at speeds up to 1330 MB/s (in RAID 0) to greatly enhance 4K workflows as you can now see edits in real time. Additionally, the LaCie 8big Rack Thunderbolt 2 works in conjunction with applications such as Apple Final Cut Pro, Adobe Premier, Adobe Lightroom, and Apple Aperture.
What really makes the 8big stand out is the large number of RAID configurations you have available. RAID configurations include RAID 0, 1, 5, 6, 10, and JBOD. While this storage enclosure comes preconfigured in RAID 5, it can easily be reconfigured to suit nearly any storage need. Additionally, the drives are formatted in HFS+ to work out of the box for Mac and require reformatting for Windows use.
The integrated Thunderbolt 2 ports truly open up the capability of the 8big as they offer enhanced data transfer rates to speed up workflows. In addition to faster workflows, the dual Thunderbolt 2 ports provide the ability to daisy chain up to 6 devices to a single computer including the ability to connect a 4K monitor with DisplayPort 1.2 compatibility.
Thunderbolt 2 Speeds

With Thunderbolt 2 technology the LaCie 8big Thunderbolt 2 is able to take full advantage of the absolute best speeds out of the hard disks. Add a hardware RAID controller and 7200 rpm disks and you benefit from sustained speeds of up to 1330 MB/s (in RAID 0) that enhance 4K workflows, reduce the time it takes to transfer large files, create backups, and more.
2K & 4K Video Compatible

With the speed offered by the Thunderbolt 2 connectivity, videographers can edit multiple 2K uncompressed 10-bit streams, play back compressed 4K video and even see edits in real time. Digital photographers can browse a massive RAW photo library with zero lag.
Improved Reliability

With full component redundancy, the LaCie 8big Rack provides enhanced reliability and data security. Fans, disks, and PSU are fully redundant, hot swappable, and user-serviceable. And hardware RAID 5/6 provides security against disk failure and data loss, without compromising on transfer speeds.

The integrated cooling system prolongs component lifespan, featuring three efficient, thermoregulated cooling fans to drive airflow. A metal sheet beneath the disks dissipates heat, and cool air flows under the sheet to drain hot air away. Above and between the two rows of disks, air flows from front to back, conducting heat away from sensitive components.
Powerful Inputs & Outputs

Thunderbolt 2 builds doubles the speed of first generation Thunderbolt ports to 20 Gb/s and enables simultaneous RAW 4K video editing and display. Additionally, Thunderbolt 2 supports DisplayPort 1.2 connectivity making it possible to daisy chain higher-resolution displays such as 4K monitors.

In addition to higher performances, the Thunderbolt 2 I/O offers simpler connections than Fibre Channel. Connect the LaCie 8big Rack to a computer via the Thunderbolt cable – no HBA (host bus adapter) necessary – and instantly the volume mounts on your OS. And unlike Fibre Channel, Thunderbolt 2 is truly a plug and play and single-vendor solution. No port mapping or multipathing is required to achieve this performance. Thunderbolt technology even supports optical cables, which means you could connect a LaCie 8big Rack to a computer located up to 197 feet (60 meters) away.

Thanks to dual Thunderbolt 2 ports, you can daisy chain up to six devices to a computer via a single cable (included in the box). For example, you could connect a total of 36 LaCie 8big Racks via the six Thunderbolt 2 ports on a single Mac Pro, enabling more than 1.7PB (1728TB) of storage and more than 3000 MB/s of bandwidth – in a mere 36U of space.
Status LEDs

From any angle, instantly check system health, disk status, and Thunderbolt connectivity, even when many LaCie 8big Racks are installed in a cabinet.
Power Saving Mode

Save energy by pressing the power button to spin down disks without interrupting daisy chain transfers. Press and hold the button to shut down the product completely.
ID Buttons

From front or rear, press the ID button for an easy way to target a specific LaCie 8big Rack for maintenance.
Easy Access

The cable management arm lets the LaCie 8big Rack glide out from the cabinet without unplugging cables. And accessing components is as easy as clicking a hidden latch to release the top panel.
Tool-Free Maintenance

Quickly identify failing components thanks to the internal status LEDs for fans and disks. Then, simply pull out and replace the failed component.
RAID Manager Software

LaCie RAID Manager software gives you a centralized, powerful way to configure and monitor all the LaCie 8big Racks that are connected to a single workstation. From one application, you can control the RAID mode, system monitoring, and email alerts. Select RAID 0, 1 (two-disk configuration only), 5, 6, 10, or JBOD. RAID Manager even supports RAID migration, so you can move from RAID 5 on 4 disks to RAID 5 on 8 disks – without data loss. And system monitoring can alert you of problems or potential problems via desktop notifications or email, so you can address issues before they result in data loss.