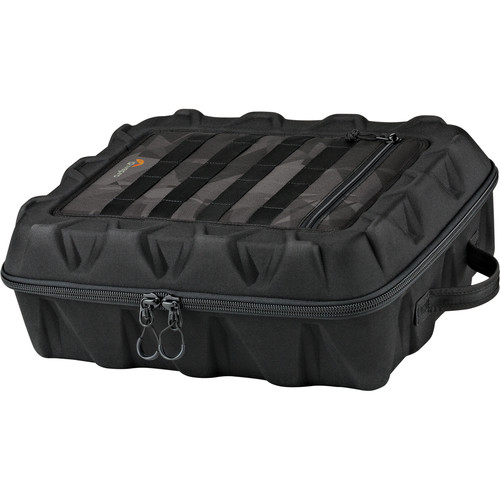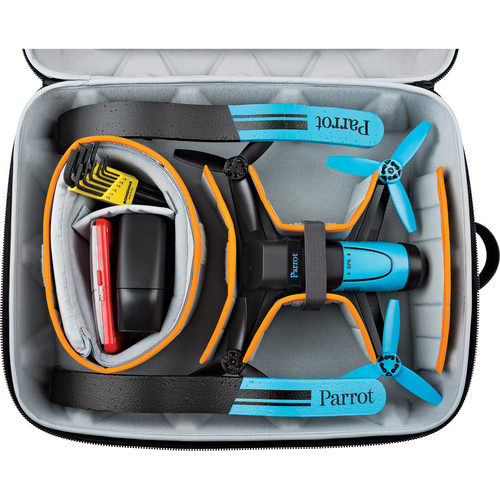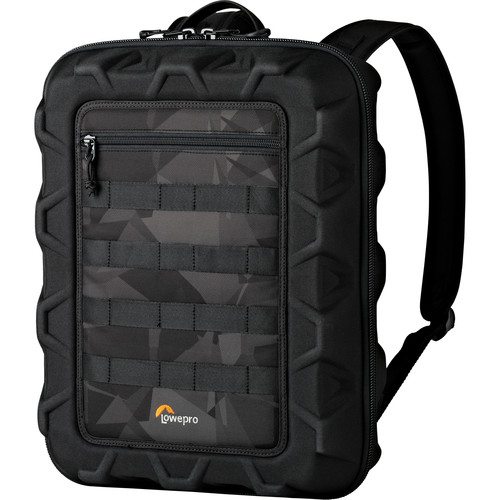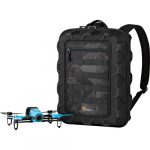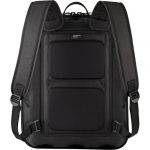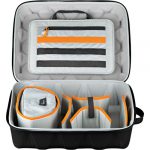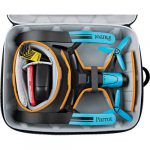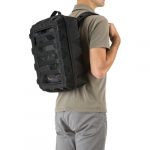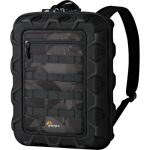 Lowepro DroneGuard CS 300
Designed by serious drone pilots for smaller enthusiast quadcopters such as the Parrot Bebop.
Description
Hold Parrot Bebop or Similar
Hold Transmitter (Radio Controller)
Hold Set of Props
Hold Flight Battery and Charger
Hold GoPro or Similar Action Camera
Hold Cables / Other Accessories
Dedicated Organizational Features
Movable Accessory Box with Dividers
Flexible and Protective Divider System
Backpack or Hand-Carried
Transport your quadcopter while keeping it protected and the accessories organized with the DroneGuard CS 300 from Lowepro. The case features a semi-rigid FormShell exterior that is designed to be protective while keeping the weight down, and can be used as either a backpack or a hand-held carry case. A flexible divider system allows you to customize the interior based on the accessories you need to take with you on a given day. It is able to accommodate a transmitter, GoPro or similar action camera, props, flight batteries, chargers and cables, recording media, and much more.
Dedicated storage and organization for drone-related accessories
Moveable accessory box with two padded, adjustable dividers
Flexible and protective divider system for multiple set-ups
FormShell construction to provide semi-rigid protection without the weight of a hard case
Lightly padded backpad includes removable backpad straps. Use for treks out to flying locations, or detach and pack away for less bulk or long-distance travel
Customize with removable dividers and compartments – change your flight plan; change your set-up
The DroneGuard CS 300 Will Accommodate:
Parrot BeBop or quadcopter with similar form factor
Transmitter (radio controller)
Set of propellers
GoPro HERO or similar action camera
Flight batteries
Cables, chargers, mounts, and other miscellaneous accessories