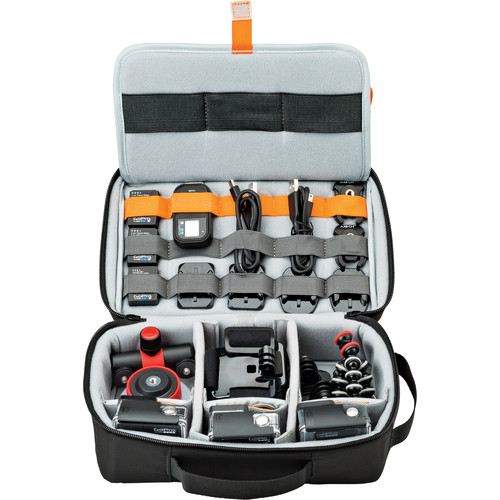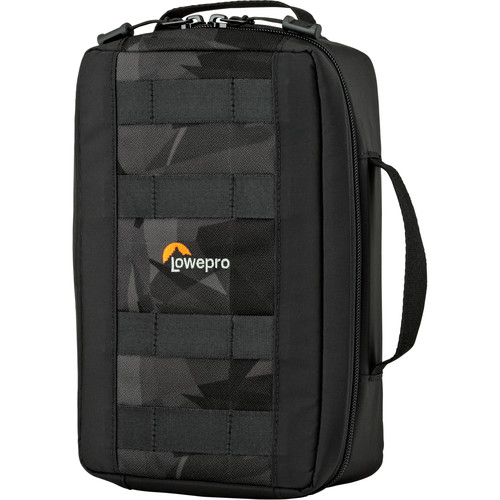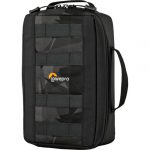 Lowepro Viewpoint CS 80 Case for Action Cameras
AED 155.00
Pack up to three complete action video camera kits in the protective and portable ViewPoint 80 case.
Description
Store & Protect 3 Action Cameras
Thick Interior Padding
Touch-Fastening Padded Dividers
Slip-In Divider Pockets
Exterior Elastic Straps for Accessories
Extra Panel for Organizing Cables
Lid with Straps & Zippered Mesh Pocket
Quick Grab Handle & Built-In Straps
Dual Zippered Opening
600D and 400D Polyester Construction
Take your GoPro or POV camera everywhere in the black Viewpoint CS 80 from Lowepro. Designed to hold 3 action cameras and multiple accessories, the Viewpoint CS 80 features a main compartment with thick interior padding, and 5 dividers for organizing your gear. The three smaller dividers have slip-in pockets for holding small items such as filters or memory cards. Additional batteries, cables, memory cards, and assorted accessories are easily stored in the organizer panel under the top lid. This panel has a touch-fastening tab cover with elastic straps for securing additional items to the underside, and a see-through, zippered mesh pocket on the reverse side. Something like a small tripod can be attached to the elastic straps on the exterior of the case.
Viewpoint CS 80 has a dual zippered opening, a quick-grab handle and built-in straps that provide extra carry and attach options. Constructed of 600D and 420D polyester, your case is both durable and strong. It will suit your needs whether you're spending the weekend snowboarding, rock-climbing, or simply storing your gear for your next adventure.