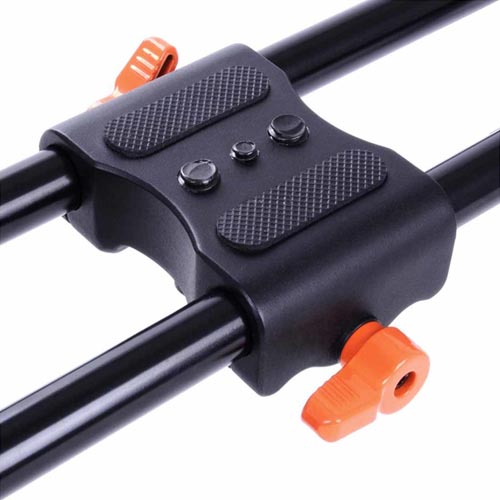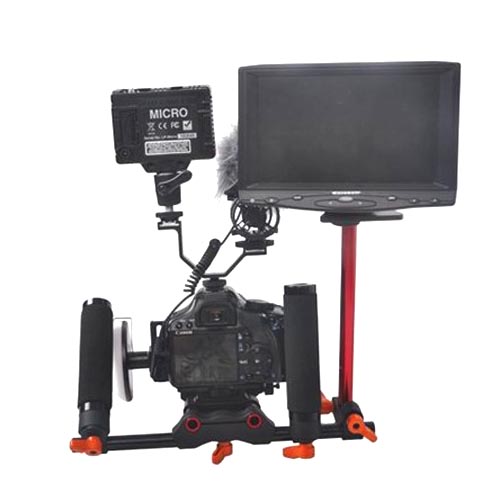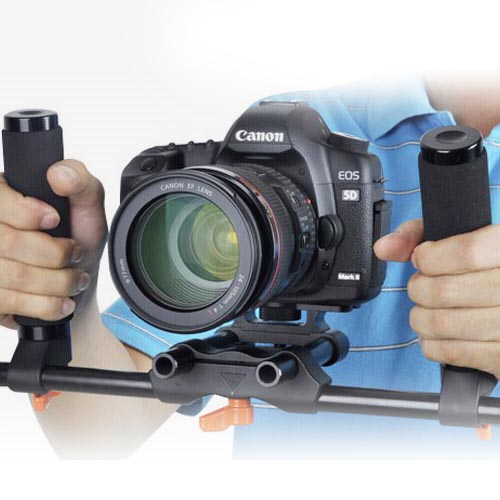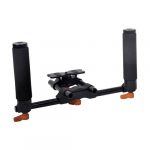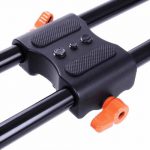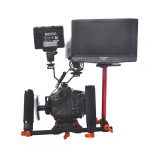 Sevenoak SK-R03 Hybrid Handheld Rig
AED 250.00
| | |
| --- | --- |
| Item Package Dimensions L x W x H | 36.5 x 21.7 x 7.5 centimetres |
| Package Weight | 1 kg |
| Item Dimensions L x W x H | 10 x 10 x 10 millimetres |
| Item Weight | 0.4 kg |
| Brand | SevenOak |
| Model Year | 2012 |
| Part number | SK-R03 |
Description
Brand
Reviews (0)
Description
The Sevenoak SK-R03 Hybrid Handheld Rig is a hybrid handheld rig ,which is actually a dual handle camera support, primarily developed for stabilizing cameras and minimizing rotation whenever shooting video. In addition it may be put to use combined with optionally available add-ons such as a monitor, viewfinder, a microphone and other accessories.It includes light-weight aluminium engineering and a versatile and comfortable double hand-grip for maximum control and expedite operation.
This handheld rig is definitely the ideal solution for anybody needing a lightweight rig on the move. Suitable for virtually any film-maker searching for an adaptable, modular and upgradeable DSLR support system.
Compatible Add-ons: LCD monitor, microphone, viewfinder etc.
Aluminium structure to provide more stability and durability.
Two grip construction to reduce rotation.
Customized with other DSLR accessories and supports.
Light in weight, transportable and supports up to 20lbs.
Ideal for recording a live function such as a wedding, or shooting a film, this handheld rig will take any project one stage further. The Sevenoak SK-R03 Hybrid Handheld Rig is a light and portable, modular solution which is designed to be easy to use and flexible, so that you can capture all video footage smooth, easily and add a professional touch to your filming, just like how you would want it to be seen.
The Sevenoak SK-R03 Hybrid Handheld Rig delivers a sense of balance and stability to video shooting for film-makers and professional photographers, serves as a mounting plate intended for eye-level video filming and is also a durable foundation for the majority of DSLR cameras and camcorders.