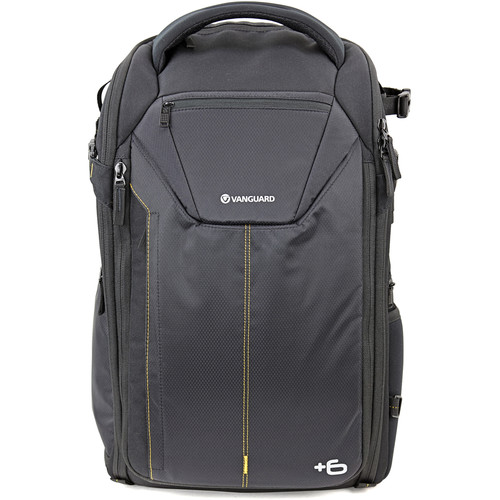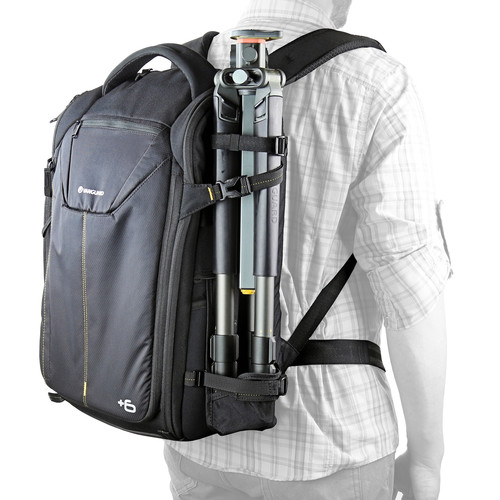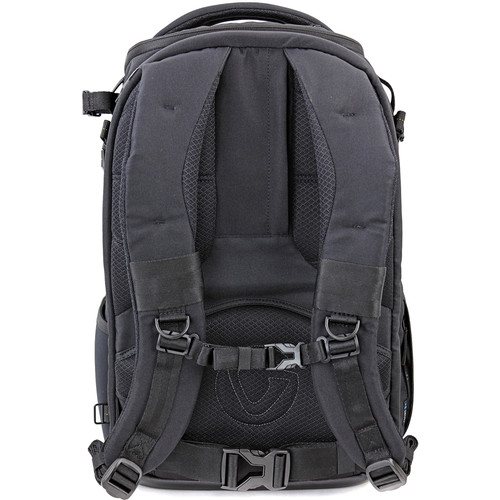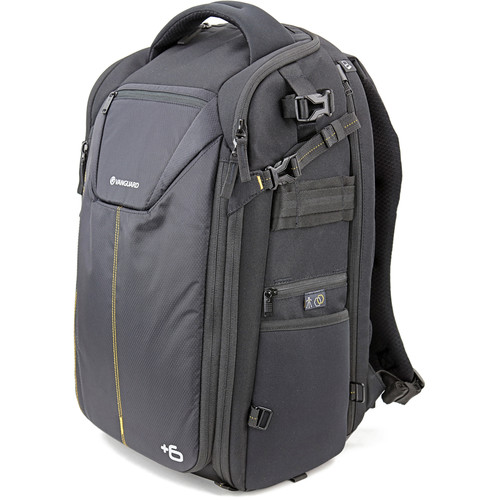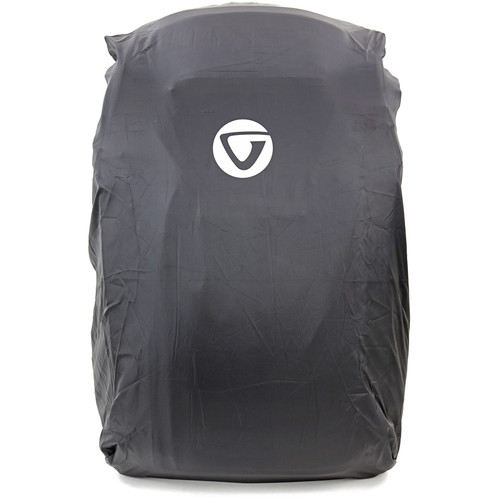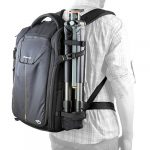 Vanguard The ALTA RISE 48 Backpack (Black)
Application
photo
Bag Configuration
2+ DSLR Kits with Multiple Lenses
Bag Features
1155,1159,1157,1158
Color
Black
Extended Warranty
Limited Lifetime
Illuminated Reticle
No
Inside Bag height
13 and above
Inside Bag Length
11 and above
Inside Bag Width
7 – 10
Inside Dimensions
11 3/4″ x (5 1/8″+2 3/8″) x 10 5/8″
Interior Fabric
150D Polyester/Velvet
Notebook
Up to 15″
Notebook capacity
15″
Outside Dimensions
13 3/4″ x 9 7/8″ x 20 7/8″
Series
Alta Rise
Shoulder Bag Type
Backpack
Tablet
Up to 9.7″
Tripod Storage
Y
Warranty
1 Year
Weight
4.1900
The ALTA RISE 48 is a backpack that fits a 1-2 Pro DSLRs, 3-5 lenses (up to 24-70mm f/2.8), a flash, accessories, a 15" laptop and it carries a tripod. The unique +6 expansion system will allow you to add 6cm storage width with one simple zipper motion, offering storage for additional tablet, while still keeping gear protected.
+6 – expand or contract with one simple zipper
Quick-action – side access in split seconds
'Magic' pocket – full length, padded internal pocket with easy and discreet external access
Safe storage – concealed pocket on back panel to secure travel document and wallet
Comfortable carrying – ergonomic Air System back and harness
Always protected – well-padded all round
No fumbling – bright colored interior makes finding things easy
Well organized – dedicated pockets for all essentials
Business oriented – holds a 15″ laptop and 9.7″ tablet
Stay steady – optimal balance tripod carrying system
ALTA LINK – Alta Action Tripod Bag (Not Included) connection for ultimate Vanguard ALTA EXPERIENCE
Keep dry – total coverage rain cover
Description
Brand
Reviews (0)
Description
The ALTA RISE 48 backpack with the +6 revolution offers you the possibility to supersize, or downsize, with one easy zipper motion, while still keeping gear protected. So when more gear or personal storage is called for, there is no need to switch bags. Designed for intuitive use, you will find that the quick-action, side flap opening allows you grab-and-shoot in split seconds when releasing one shoulder strap and swinging the backpack around.
In both size modes the ALTA RISE 48 ensures padded protection. Ideally the capacity is designed to hold a 1-2 Pro DSLRs, 3-5 lenses (up to 24-70mm f/2.8) a flash and accessories in the large dedicated camera compartment, and when the +6 width is expanded you can utilize the full length padded compartment to store personal essentials, or carry along an additional laptop or tablet.
Strategically placed internal and external pockets, arrange all other essentials, such as memory cards, cables, batteries, charger, smartphone and water bottle, exactly where one needs them; either secured in a zippered compartment, or on hand at any given moment in a slip-in pocket. While a concealed rear pocket will secure valuables such as wallet and travel documents close to your body where no prying hands can reach. Additional storage is made possible with the connection to side strap loop. Enhancing performance, you will discover our second-to-none quality, materials and bag construction, our signature total coverage rain cover and our optimal balance tripod carrying system.
The ALTA RISE 48 carries comfortably and it features: ergonomic Air System breathable back and harness as well as a sturdy top handles, which makes grab-and-run possible at any given moment and allows you to hang the bag from any hook.
Enjoy the full ALTA EXPERIENCE with ALTA LINK which enables you to carry along your ALTA PRO TRIPOD in the advanced ALTA ACTION TRIPOD BAG connected to our ALTA RISE BACKPACK!