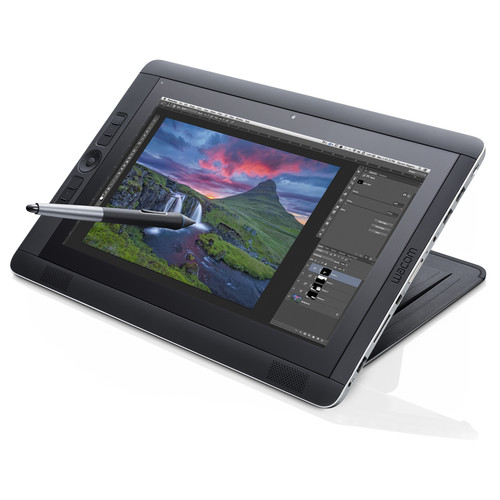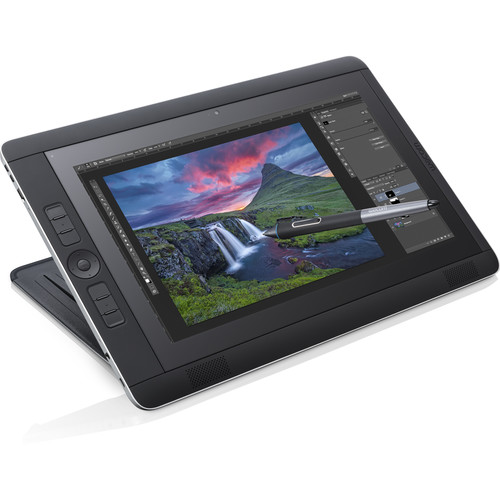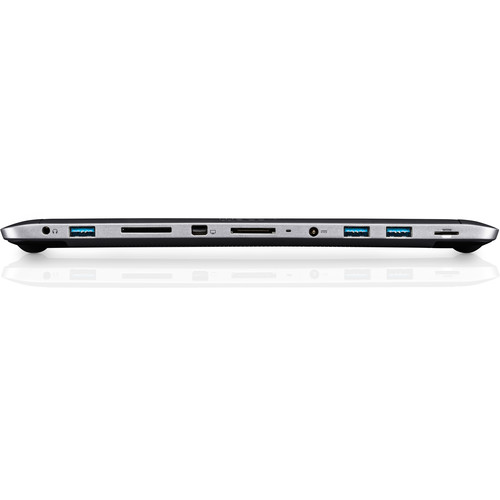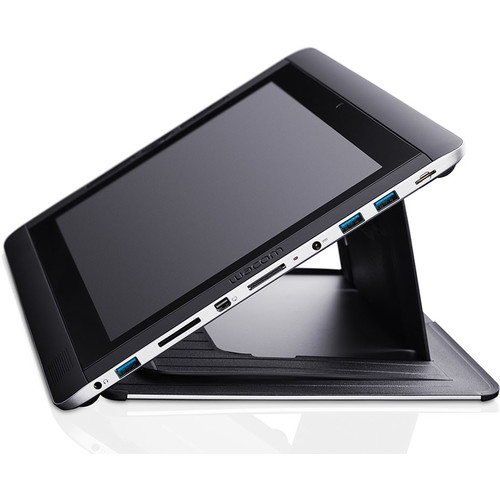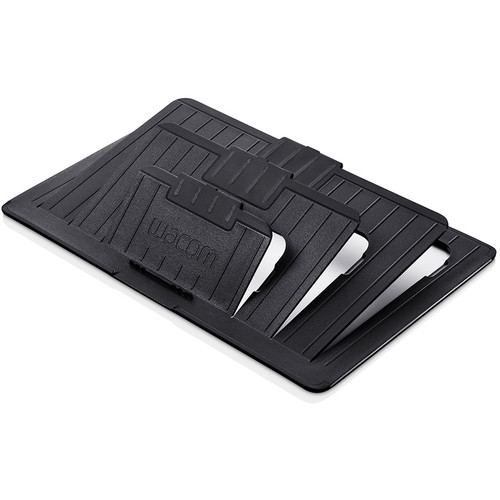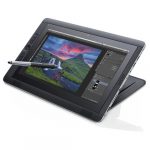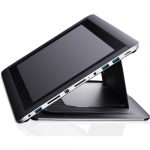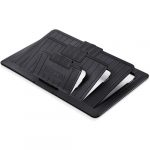 Wacom 13.3″ Cintiq Companion 2 256GB Multi-Touch Tablet DTH-W1310P
AED 8,750.00
Description
11.6 x 6.5″ Active Area
13.3″ QHD IPS Touchscreen
2560 x 1440 Screen Resolution
2.8 GHz Intel Core i7-4558U CPU
8GB of DDR3 RAM + 256GB SSD
2048 Levels of Pressure Sensitivity
SDHC Card Slot, microSD Card Slot
802.11b/g/n Wi-Fi, Bluetooth 4.0
Wacom Pro Pen & Cintiq Stand Included
Windows 8.1 Pro
The Wacom 13.3″ Cintiq Companion 2 256GB Multi-Touch Tablet is ready to inspire artists and designers, as it works like a Cintiq Creative Pen Display when plugged into a Mac or PC via Cintiq Connect technology and as a powerful stand-alone Windows 8.1 professional creative tablet powered by a dual-core Intel Core i7 processor when you're on the go.
Enjoy a natural pen-on-screen drawing experience and unleash the full potential of your creative software. With 2048 levels of pen-pressure sensitivity and the ability to detect the angle of your stroke, the Wacom Pro Pen can replicate every stroke and every line with finesse. Feel the friction of a natural pen-on-paper experience on a 13.3" 2560 x 1440 QHD display with a wide viewing angle, 72% NTSC, and 16.7 million colors.
Several unique features, like the six customizable ExpressKeys, Rocker Ring, on-screen controls, multi-touch gestures, detachable 4-position stand, and Kensington lock slot, match the work style of the creative professional for increased comfort, productivity, and security. There are also a number of communications, media, and connectivity options, such as two HD cameras, stereo speakers, 802.11b/g/n Wi-Fi, Bluetooth 4.0 connectivity, two card slots for SDHC and MicroSD, three USB ports, one headphone/microphone combo port, and one Mini DisplayPort.
High-Definition Interactive Display

With an 11.6 x 6.5″ display area, you have more room to use the pen directly on screen. This allows you take advantage of natural hand-eye coordination while also giving you all the benefits of a completely digital workflow. The QHD 2560 x 1440 native resolution, a 16:9 aspect ratio, 150 cd/m² brightness and support for 16.7 million colors ensures that your images are displayed in crisp, clear, high-definition quality.
Dual-Core Intel Core i7 Performance

The Cintiq Companion 2 houses an Intel Core i7-4558U processor. Its dual cores run at a stock speed of 2.8 GHz but can overclock themselves as needed up to 3.3 GHz, thanks to Intel Turbo Boost 2.0 technology. The processor uses low voltage, which provides improved battery life without sacrificing performance. With a dedicated 4MB L3 cache, 8GB of DDR3 RAM, a 256GB solid state drive, and Intel Hyper-Threading technology, you'll be able to push the dual cores into four virtual cores for quick and efficient multitasking.
Fully Adjustable Stand

This display comes with a fully adjustable stand that can change its incline or height to fit your working needs. It can be positioned in three different angles as well as flat against the desk. The stand is also detachable.
Color Gamut

The Cintiq Companion 2 supports a 72% NTSC color gamut and can display up to 16.7 million colors. For color management, the Cintiq Companion 2 uses industry standard presets, including 6500K whitepoint default.
Programmable ExpressKeys, Rocker Ring & Home Button

Located on the bezel of the display are 4 programmable ExpressKeys, which can provide quick access to modifier keys, keyboard shortcuts and pop-up menus. The Rocker Ring allows you to navigate quickly and efficiently while the home button returns you to the main screen with just a press of a button.
Windows 8.1 Pro

Windows 8.1 Pro (64-bit) improves the user experience of Windows 8 with several additions and changes. Windows 8.1 Pro rolls out the Start button (although its functionality differs from its predecessor) and you will also be able to boot directly to the traditional desktop screen instead of the Windows 8 Start Screen. Windows 8.1 Pro introduces a redesigned Start screen with tiles that update in real-time. Windows 8.1 Pro also focuses on cloud storage as well as offers various apps through the Windows Store. Windows 8.1 Pro also focuses on data security. BitLocker drive encryption helps protect corporate data. SmartScreen services help protect you from malicious sites and software on the Internet. Windows 8.1 Pro provides a unique user experience that differs from previous versions of Windows.