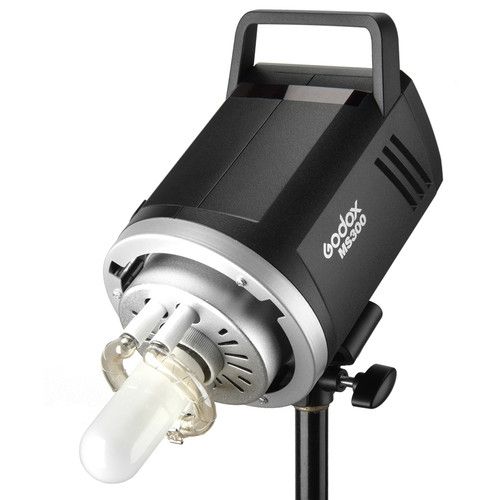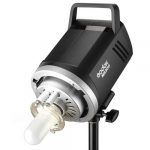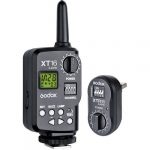 Godox MS300 Studio 2 Head Flash Kit
AED 1,350.00
2 x MS300 Monolights: 300Ws
1 x XT-16 Remote Trigger
1 x Softbox: 23.6 x 35.4″
1 x Umbrella
2 x Light Stands
Description
Brand
Reviews (0)
Description
Godox MS300 Monolight
With a guide number of 190′, the MS300 Monolight from Godox is a 5600K daylight-balanced flash source that offers solid core and convenience features at a budget-friendly price point. The head features a 0.1-1.8 second recycling time with flash durations as short as 1/2000 second. Power is variable from 1/32 to full power, adjustable in 50 steps, while the 150W modeling light is adjustable from 5 to 100% to allow you to preview your lighting effects. Settings are accessed via rear panel push buttons and displayed on the easy-to-read LCD screen. Triggering options include sync cord, test button, and slave triggering. The MS300 has a built-in 32-channel radio system, making wireless function control possible with separate purchase of the XT16, X2, X1, or XPro transmitter. The head also has an anti-pre-flash function that makes it easy to work with point-and-shoot and other cameras that employ pre-flash. The MS300 weighs in at 5.7 lb, encouraging the assembly of a kit with two or more heads without having to lug a heavy case around. The MS300 has a Bowens front accessory mount, allowing it to use Godox modifiers as well as accessories from the many manufacturers that use this system. The head has a tilting stand mount and runs on 110 to 240 VAC mains power.
Built-In 2.4 GHz Wireless X System
Use wireless trigger X1 as well as power remotes XT16, XPro, and X2 to wirelessly control the head's power, modeling light, triggering, and more. The system has 32 radio channels and 16 groups.
Fast Recycling and Flash Duration
The head features 0.1 to 1.8 second recycling times and flash durations from 1/2000 to 1/800 second.
Precise Power Adjustment
Power can be adjusted from 1/1 to 1/32 in 50 steps. The 150W modeling light's brightness can be adjusted from 5 to 100%.
Interface
The LCD screen displays settings and functions.
Godox XT-16 Wireless Power-Control Flash Trigger 2.4G (Transmitter and Receiver)
The brain of the Godox wireless power control system, the shoe-mounted XT-16 Wireless Power-Control Flash Trigger and Transmitter 2.4G provides remote triggering as well as up to eight stops of wireless power control for select flashes equipped with the XTR-16 receiver. It features a reliable 2.4 GHz radio system with an impressive range of 328′ along with a choice of 16 channels. Users can sync at speeds up to 1/250 second and there are multiple power control settings for working with speedlights or studio flashes. Additionally, it runs on two easy-to-find AA batteries.
Compatible Flashes
Godox: Wistro, Quicker, Quicker D, QT, QS, Gemini GT, Gemini GS, DE, and DP series
Godox CB-05 Carrying Bag (Black, 28.3″)
Store, transport, and protect photo and personal gear under 28.3″ long with the black CB-05 Carrying Bag from Godox. On the side of the bag is a zippered accessory pocket. The bag features zipper closure, dual, connecting top strap handles, an adjustable shoulder strap, dual compression straps, and nylon construction.