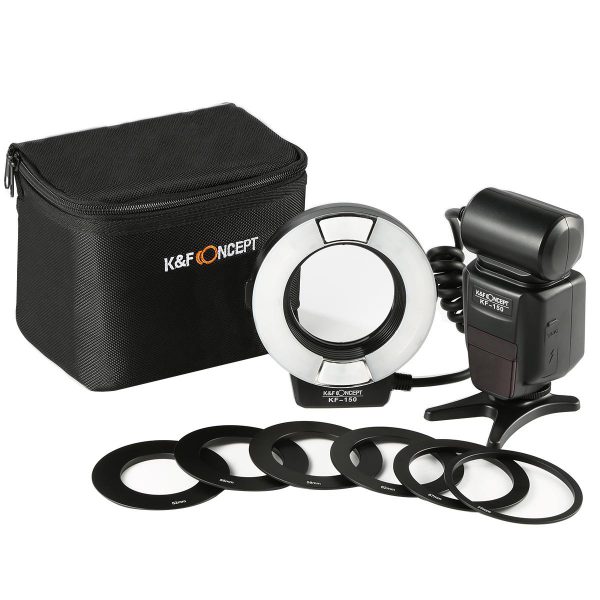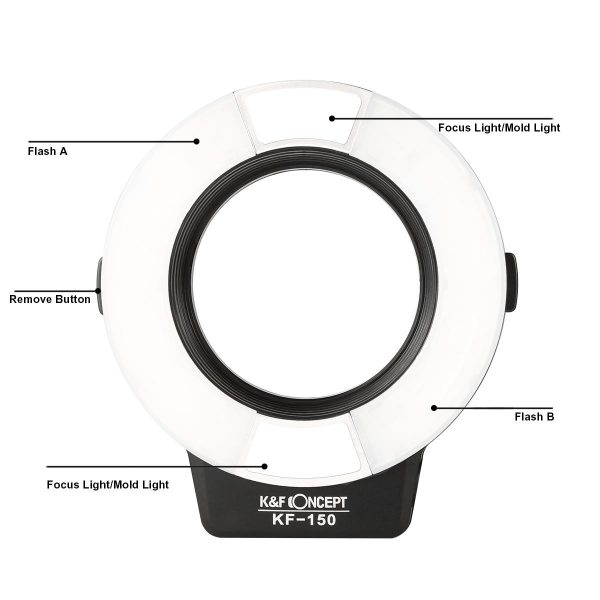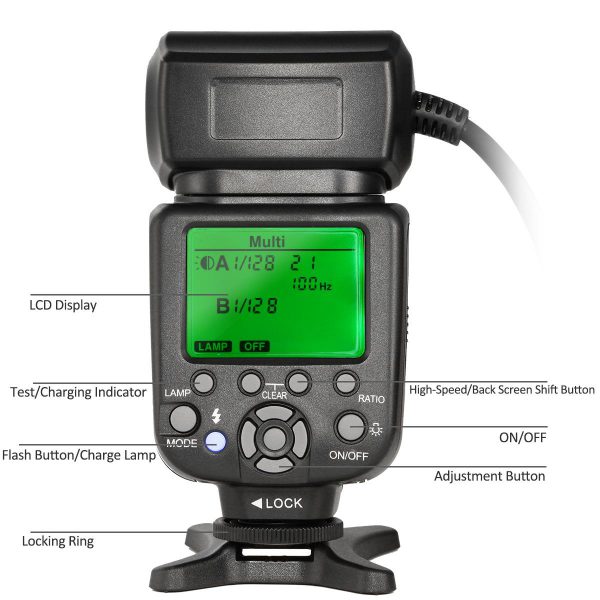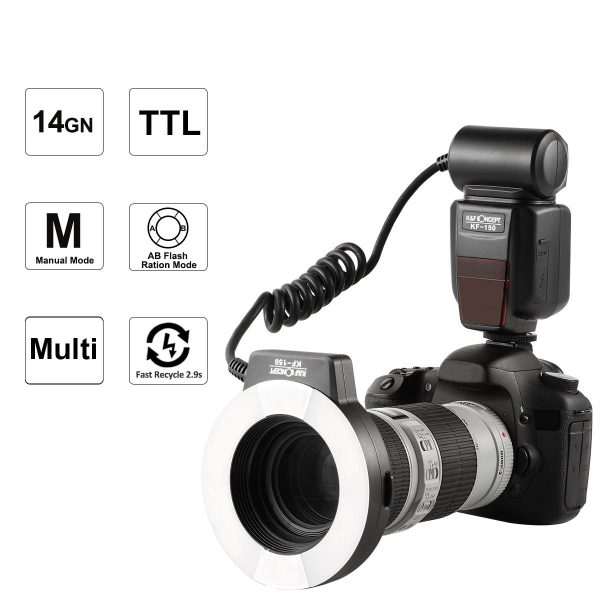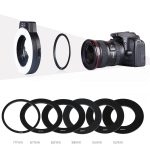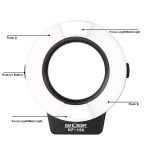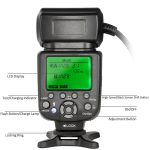 KF150 TTL Marco Ring Flash
• 2.9 seconds high-speed recycle time and supports LED assist lamp ,won't let you miss every wonderful moment.
• Multiple flash mode: TTL auto flash for convenient operation as normal auto exposure; Master- manual flash for personal needs in exposure; Multi flash mode and rear-curtain sync for shooting a moving object.
• Flash A and Flash B with adjsutable 8 grades flash brightness, desinged for a complete picture with particular subject and accurate exposure.
• Dot-Matrix LCD display with backlight mode,can achieve easy adjustment for clear night photography.
• Compatible with the Canon Reble ( T5i T4i T3i T2i ), EOS ( 700D 650D 600D 550D 70D 60D 7D ); 18-135mm EF-S IS STM, EF-S 17-85mm f/4-5.6 IS USM Lenses.
• Compatible with Nikon DF D5500 D3200 D3100 D3300 D5000 D5100 D5200 D5300 D7000 D7100 D600 D610 D750 D90.