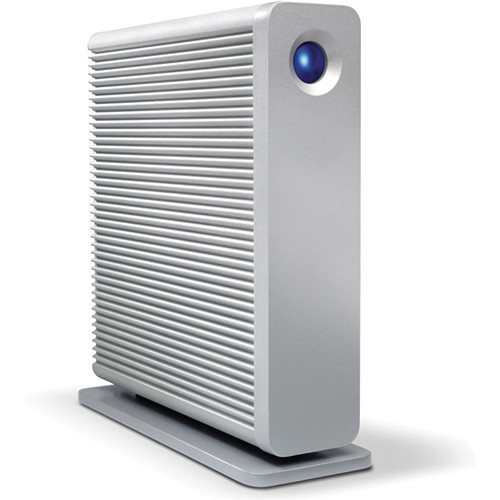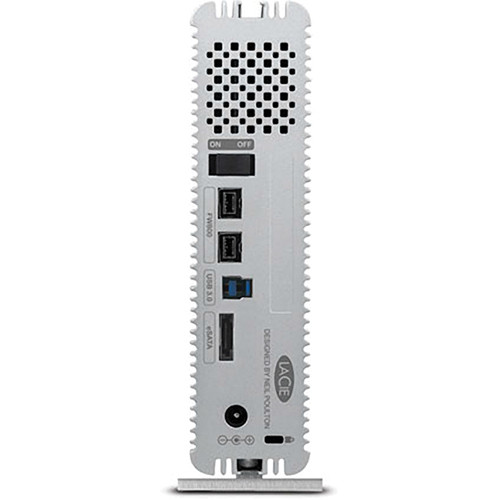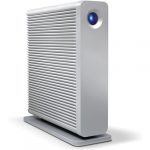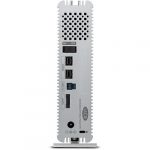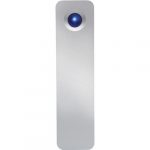 LaCie 3TB d2 Quadra with USB 3.0
Product number : 301549
2 years warranty
Description
External Drive with 3TB Capacity
USB 3.0/ FireWire 800 / eSATA Ports
Up to 130MB/s Data Transfers via USB 3.0
Supports FireWire Daisy-Chaining
Heat-Sink and Eco Power-Management Mode
Simple, User-Friendly Backup Software
Stackable and Rack-Mountable
Windows and Mac Compatible
The 3TB LaCie d2 Quadra with USB 3.0 is a cross-platform, high-capacity, high-performance external drive, well-suited to handle the backup and storage demands of creative professionals. Designed to work with either your Windows or Mac computer, this drive features a large capacity of 3TB, a 7200rpm disk speed, 32MB of onboard cache, and an impressive mix of three different interfaces. It has a blazing fast USB 3.0 port, an eSATA 3Gbps port, and two FireWire 800 ports.
Although Mac OS X typically doesn't support USB 3.0 connections, LaCie has created a driver that allows you to use this interface with your Mac (also requires a LaCie USB 3.0 card for your computer). Also with regard to Mac computers, the two FireWire 800 ports allow you to daisy-chain the drive. With the drive, you can transfer data at up to 130MB/s via USB 3.0, 115MB/s via eSATA, and 85MB/s via FireWire 800.
The drive also features a heat-sink design for heat dissipation as well as a programmable eco-management mode. It comes with Genie Backup Assistant and Intego Backup Assistant software for backing up your data and restoring any data that you might have accidentally deleted. Whether you stack it with other d2 Quadra drives, mount it in a rack, or stand it upright, this drive is a versatile, exceptional backup and storage solution for the consumer or creative professional.
Please note that Windows XP does not recognize volumes of more than 2TB.
The Professional Choice for Performance and Reliability
This drive is an excellent choice for creative professionals who need fast data transfer speeds and a large storage capacity. This drive features a 7200rpm disk speed as well as 3TB of storage. Plus, with the USB 3.0 interface, it can achieve data transfer speeds of up to 130MB/s
The drive can also transfer data at a fast rate of 115MB/s via the eSATA interface and 85MB/s via the FireWire 800 interface
The Professional Choice for Cross-Platform Applications
The d2 Quadra features a variety of interfaces that work with both Mac and Windows computers, including one USB 3.0 port, two FireWire 800 ports for daisy chaining, as well as an eSATA 3Gbps port. With all of its interfaces, the d2 Quadra has universal connectivity, so it is easy to back up and restore any workstation, no matter the configuration and interface
Thanks to LaCie's USB 3.0 driver for Mac OS, the USB 3.0 port is compatible on Mac computers
The USB 3.0 port is backwards compatible with USB 2.0 and the FireWire 800 ports are backwards compatible with FireWire 400
The Professional Choice for Design
The unique, fanless aluminum heat sink design provides an increased surface area, keeping it quiet, safe, and free from dust inside
The drive can also stand upright, be stacked horizontally with other drives, or even be rackmounted to save desktop space
The drive is a superb solution for heavy storage users who want off-site backups and archives of any work environment
For superior energy efficiency, this drive also has a programmable eco mode, which automatically conserves energy if the drive is inactive for a certain period of time
This drive is recyclable and ROHS-compliant
The Professional Choice for Functional and User-Centric Features
With the preloaded LaCie Desktop Manager, you can easily configure the shortcut button to launch the application of your choice in one push and configure your drive's eco mode
The two-color front LED indicator allows you to easily check the drive's status
For a simple and user-friendly backup and file retrieval, LaCie's also included the Genie Backup Assistant software and Intego Backup Assistant software with data restore for Windows and Mac computers