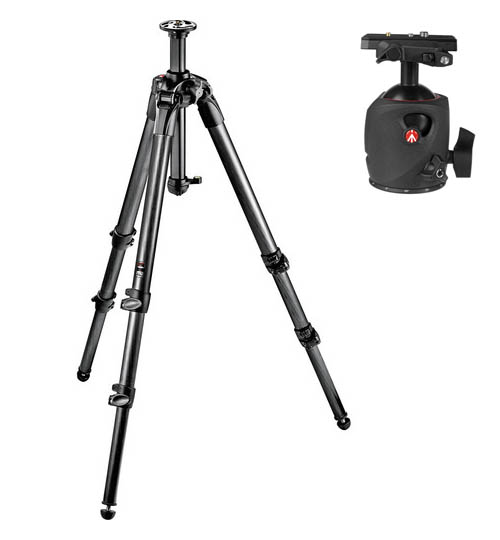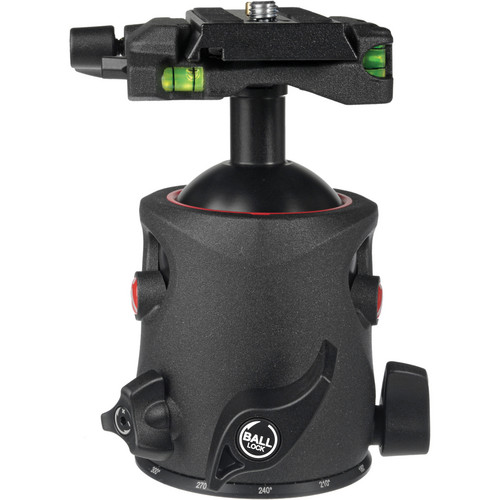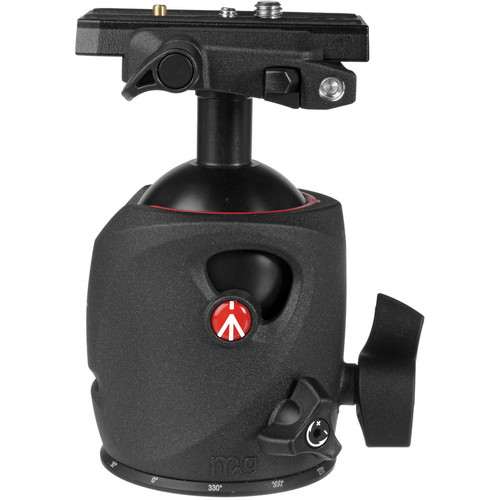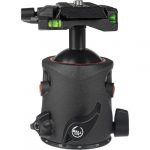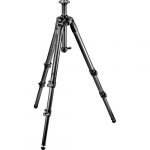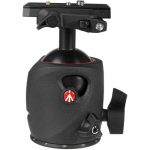 Manfrotto 057 Carbon Fiber Tripod with Magnesium Ball Head Q5 ( MK057C3-M0Q5 )
Description
Tripod
Load Capacity: 39.7 lb
Max Height: 61.8″
Min Height: 8.7″
Folded Length: 24.4″
Leg Sections: 3
Weight: 6.2 lb
Rapid Center Column
Low-Angle Adapter
Bubble Level
Independent Leg Spread
M0Q5 Head
Load Capacity: 33 lb
Quick Release with Camera Plate
Working Height: 6″
Weight: 3 lb
Adjustable Tension
360° Pan with Independent Pan Lock
3 Spirit Levels
Portrait Angle Selector
The Manfrotto 057 3-Section Carbon Fiber Tripod w/ Rapid Center Column is a heavy-duty tripod that's intended for use with video cameras and large still cameras. With a 39.7 lb load capacity, the lightweight carbon fiber leg tubes of the 057 tripod provide rigid support even under a considerable amount of weight.
The tripod's rapid center column has a non-rotating, three-faceted design for increased system stability. To enable extremely low-angle shooting, you can unscrew the center-post collar, remove the center column, and attach the collar directly to the included low-angle adapter (through the chassis). With this method the 057 tripod can achieve a minimum height of 8.7″.
The round carbon fiber legs feature user-adjustable flip locks to free and secure the leg stages. An included key for tightening the flip locks attaches to a leg for ever-ready access. With both the legs and the center column fully extended, the tripod reaches a maximum height of 61.8″.
Retractable spikes in feet
Spirit level near bottom of center column
Screw locks for tightening a tripod head to the center-post collar
At 3.0 lb, the Manfrotto MH057M0-Q5 Magnesium Ball Head with Q5 Quick Release is an ideal mate to Manfrotto 475 Digital Pro, 05B Triaut and Triman tripods as well as the 057 series and Mk2 tripods. Thanks to the marriage of imagination and technology this heavy duty head provides extremely precise movements, ergonomic handling and innovative features like a 90 – 105° portrait angle selector and three built-in bubble levels. Despite its very light weight for its class and low profile it is capable of supporting up to 33 lb (15 kg). The included Q5 Quick release system with its locking plate provides speed, balance and security.