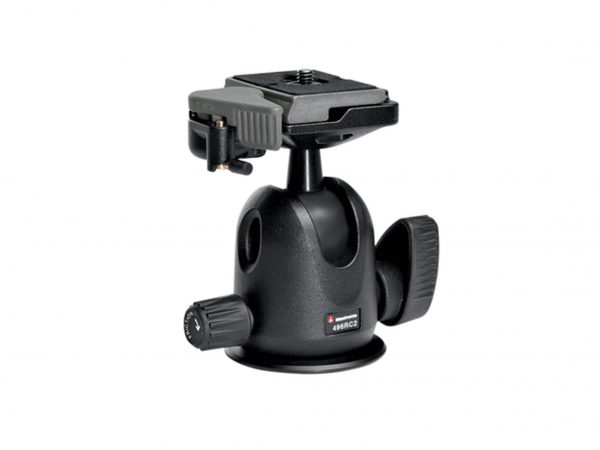 Manfrotto MK190GOA4TB-BH 190 Go Aluminium 4 Section Tripod with Ball Head
Description
90° column system lets to shoot from new perspectives
Twist Lock allows effortless fast set up and increases lightness
New Leg Angle Selector allows to have smooth operations
The Easy Link allows to add accessories to the tripod as LED
Center Ball head ideal for fast action and quick framing
Manfrotto 190 Go! kit Alu black 4 Sec w/ Twist Locks & ball head (MK190GOA4TB-BH) – The 190 go! completes the advanced hobbyist and professional offering with a more compact and easy to transport version of the successful 190 XPRO. Combined with the successful 496RC2 ball head it delivers compactness and reliability together with high shooting versatility and quick framing.
The new twist locks allow the easy opening and closure of all sections at once with a single hand, making it ultra-fast to operate the tripod. Twist locks occupy less space compared to a lever, making the tripod light and compact.
The 90°column mechanism is hidden inside the tripod's top casting until it's needed; the mechanism can then be raised with a single finger, allowing the centre column to swing to the horizontal position.
Together, the 90°column and the 4 leg angles enable you to get low down to the ground like no other tripod.
Taking its lead from our professional equipment lines, an Easy Link attachment in the top casting turns the tripod into a mobile studio and allows it to hold a LED light, reflector or other accessory.
This kit comprises the extremely portable, lightweight and reliable 496RC2 Ball head. It gives the kit high shooting versatility and very quick framing ensuring excellent images quality thanks to the aluminium body.