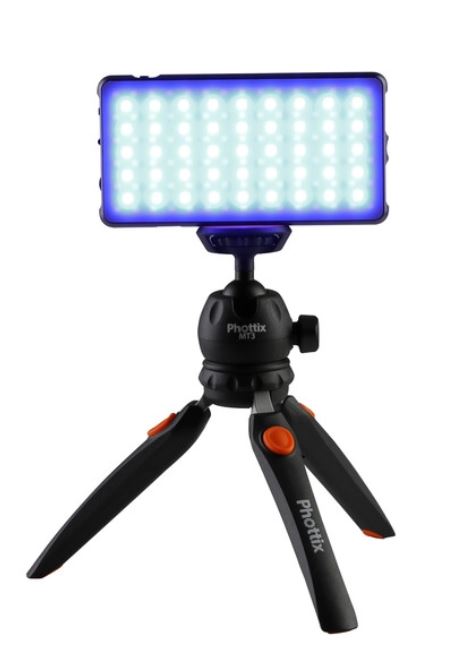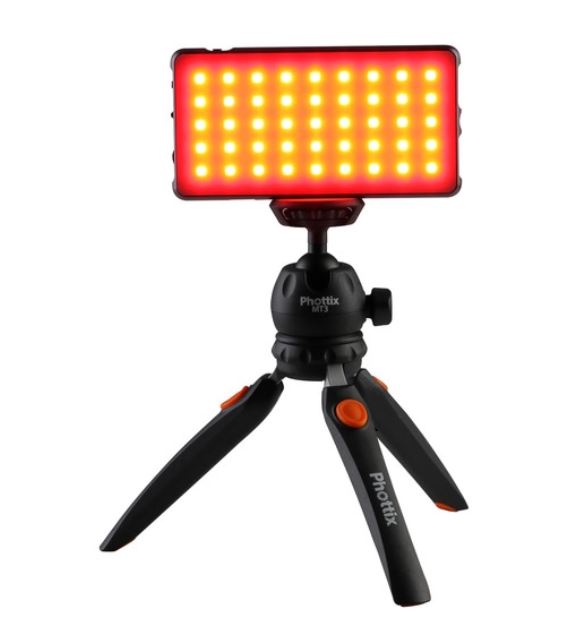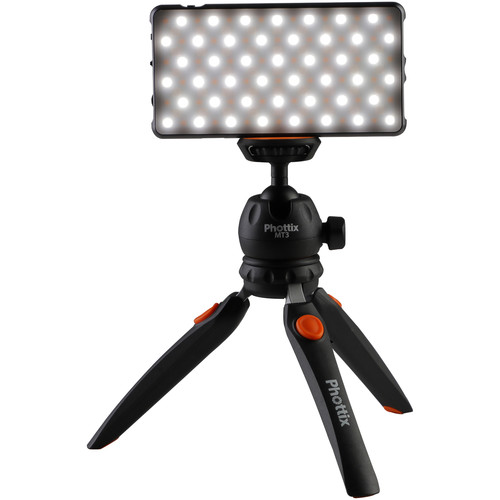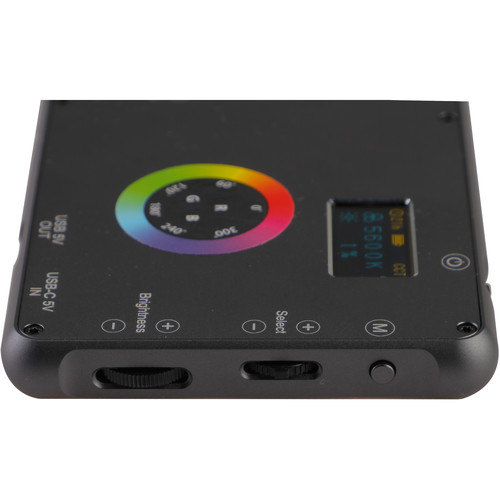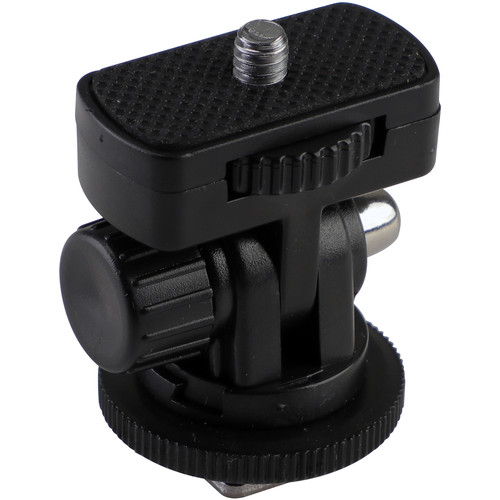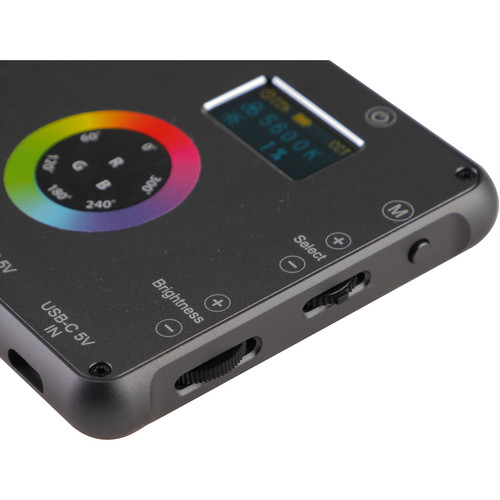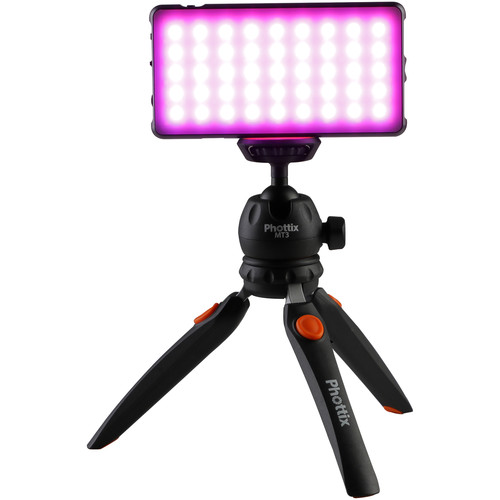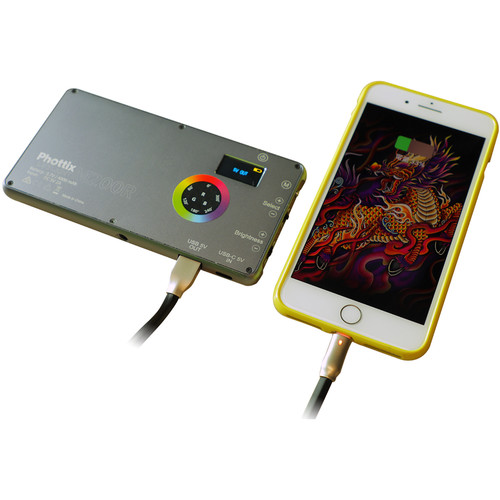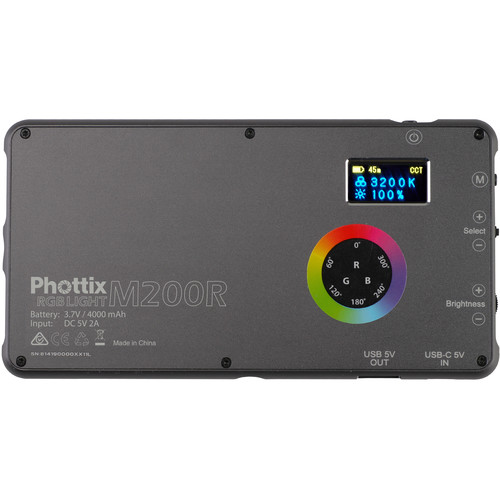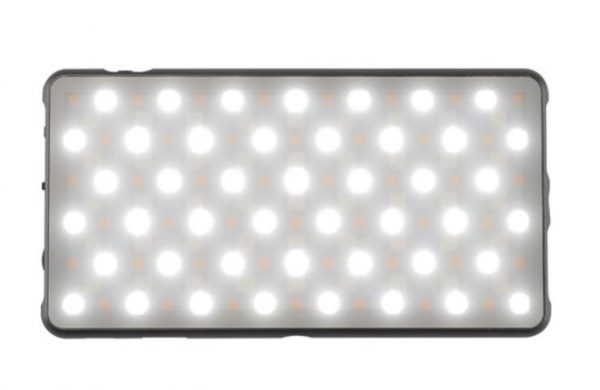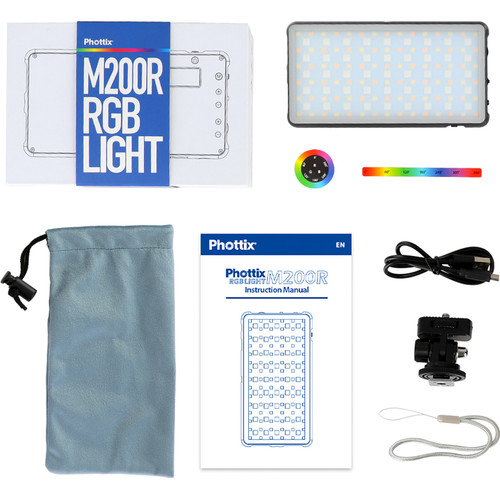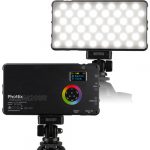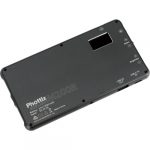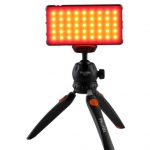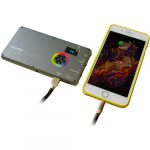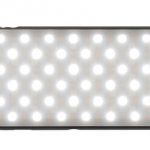 Phottix M200R RGB LED On-Camera Light Panel
AED 350.00
PRODUCT HIGHLIGHTS
The Phottix M200R RGB Light is a compact and powerful light source for still and video photography.
It uses the latest in flicker-free LED technology, making it more efficient and durable.
The Phottix M200R RGB Light features:
Long-life, Low-Heat LEDs
Long-Life Built-In Battery
Adjustable brightness and color temperature
Full 0-360ºcolor hue and saturation adjustment
21 preset scenario effects
Use as a power bank to charge other devices.
Description
Brand
Reviews (0)
Description
Light your scene with the compact M200R RGB LED Light Panel and Power Bank from Phottix. This compact LED light has about the size of a smartphone and features a 3200 to 5600K color temperature range and RGB full-color and effects modes. It also features a built-in battery that can be used as a power bank.
The M200R features a bright LCD screen on the back of the light that provides a clear status of your color temperature, effects, and battery level. There are button and wheel controls on the side to adjust settings such as color, brightness, and effects modes. In RGB mode, it allows you to choose from a wide spectrum of colors that you can use to alter your background as well as get creative in many other ways. The selectable colors function as built-in color filters that can be controlled with hue, saturation, and brightness adjustments using a 360° RGB color wheel. The light also features 21 different effects in seven groups such as Flash, TV Screen, Candle, Firelight, Police, Strobe, Fireworks, Club, and more.
The built-in 4000mAh battery is rechargeable via a USB Type-C port, and it also features a USB Type-A output to be used as a power bank port to charge other accessories or mobile devices. A 1/4″-20 thread on the bottom of the light allows you to mount it using the included tilting shoe mount onto your camera or cage, or it can be mounted on a stand or handheld mount with a 1/4″-20 screw. The tilting mount also features a 1/4″-20 thread on the bottom for additional mounting options. Also included with the light are a USB Type-C cable, a hand strap, and a carry pouch.
21 Preset Scenario Effects
Group A: Flash / Flash Fast / TV screen
Group B: Candle / Flame 1 / Flame 2
Group C: Police / Ambulance / Fire truck
Group D: Strobe Lights 1 / Strobe Lights 2 / Strobe Lights 3
Group E: Chase slow / Chase mid / Chase fast
Group F: Fireworks 1 / Fireworks 2 / Fireworks 3
Group G: Club 1 / Club 2 / Romantic