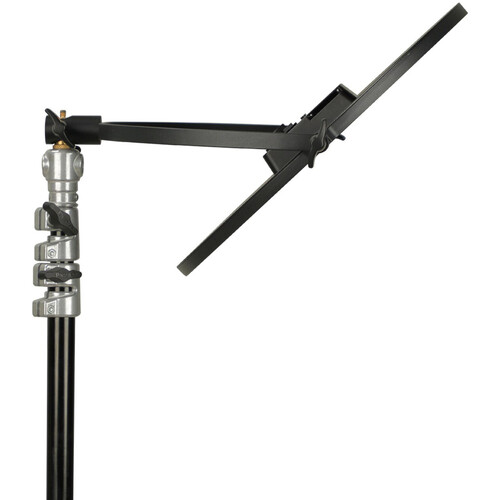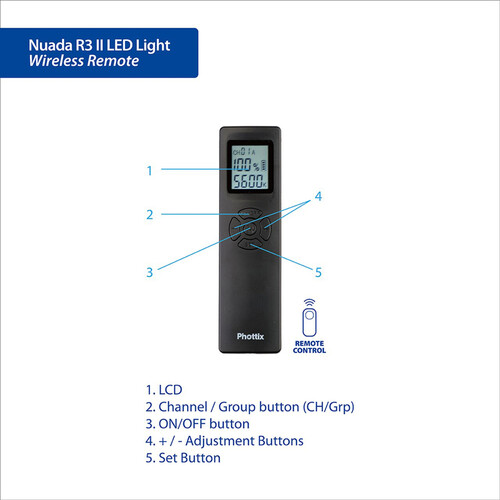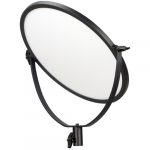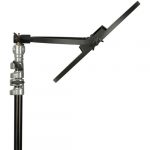 Phottix Nuada R3 II LED Light
AED 820.00
Key Features
12.8″ Diameter
Color Temperature: 3200-5600K, CRI: 96
Remote Control
100 to 240 VAC or Optional Battery Power
Runtime with Batteries: 60-100 Minutes
Description
Brand
Reviews (0)
Description
This Phottix Nuada R3 II LED Light is a fixture measuring 12.8″ in diameter. Its circular form factor makes it a good choice for lighting beauty, portrait, hairstyling, makeup, and more. It features color temperature that's variable between 3200 and 5600K or anywhere in between to seamlessly blend into your environment. It is dimmable too, from 1 to 100%, and while you can make these adjustments locally on the fixture, you can also make them at distances from up to 164′ with the remote control.
The Nuada R3 II is ready for worldwide use via its 100 to 240V power but it can also run on two NP-F-type batteries when AC power is unavailable. Full power runtime is 60 minutes with two NP-F750 (7.4V 2000mAh) batteries and 109 minutes with two NP-F970 (2000mAh) batteries.
The package includes the previously mentioned remote control, an AC adapter, plus EU, US, UK, and SAA (Australian) plug adapters.
Remote Control
The included 2.4 GHz remote has 40 channels and three groups for adjusting color temperature from 3200 to 5600K and light intensity from 1 to 100% at distances up to 164′ with the included remote control
Power
The light unit has two NP-F battery bays (batteries optional), or you can use the AC adapter to power the light instead.
Runtime
At maximum draw (50W), two NP-F batteries will run the light for:
66 Minutes with NP-F750 (7.4V 4600mAh) Battery
107 Minutes with NP-F750 (65000mAh) Battery
Compatibility
Phottix LED Ecosystem (ECO1) compatible with:
Phottix Nuada R4 II LED Light: 81481 (EU), 81482, (US) 81483, (UK) 81484 (AU), 81428 Phottix Nuada R3 II LED Light Twin Kit Set, 81429 Phottix Nuada R3 II LED Light, 81443 Phottix Kali50 LED Light