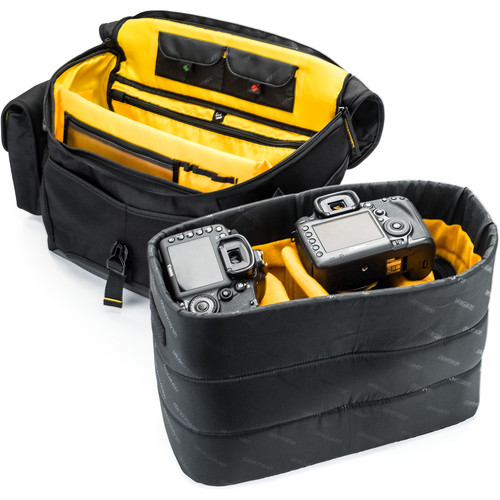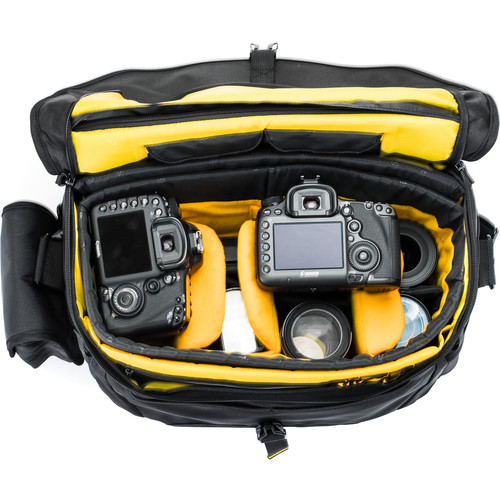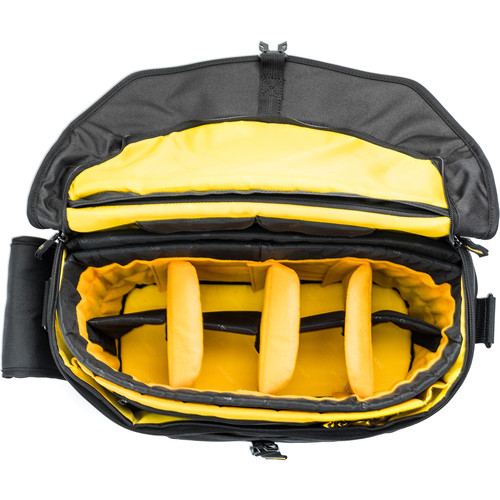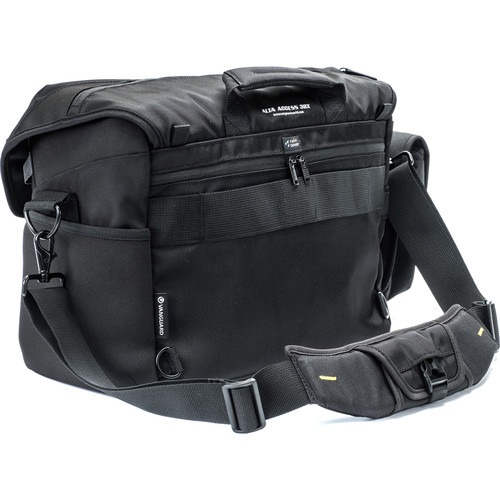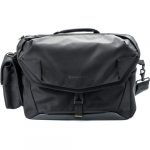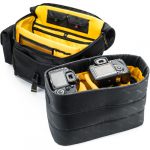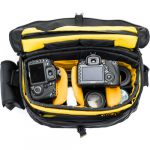 Vanguard ALTA ACCESS 38X Shoulder Bag (Black)
Accessories
Accessory pouch / Rain cover / Press decal all included
Body
2
Color
Black
Dslr
1
Extended Warranty
Limited Lifetime
Inside Dimensions
15 x 6 1/4 x 11
Max Lens capacity
6
Notebook capacity
15″
Outside Dimensions
17 1/2 x 10 1/4 x 12
Series
Alta Access
Shoulder Bag Type
Shoulder bag
Tripod Storage
Y
Warranty
1 Year
Weight
4.0 lbs.
The ALTA ACCESS 38X is a maximum capacity streamline messenger that fits a Pro DSLR, an additional body, 5-6 lenses, a 15" laptop and it carries a tripod. Perfect for Photojournalists/Event Photographers on-the-go, we guarantee no more fumbling with our 'get that scoop' quick-action split second top access.
'Get that scoop' Quick-action – top access in split seconds
Conceal or Reveal – double flap to hide or reveal identity when needed, with bonus PRESS sign.
Versatile carrying – well-padded, anti-slip shoulder strap, torso stabilizer, and back harness adaptability!
Ease of transport – connects to the handle of your wheel-along luggage
Always protected – well-padded all round, with removable insert and dividers
Well organized – numerous dedicated pockets, organizers and 3 bonus pouches included
Safe storage – secured rear pocket + pocket under double flap, for travel document and wallet
No fumbling – bright colored interior makes finding things easy
Business-oriented – holds up to a 15″ laptop
Off the clock – transforms into an everyday messenger bag
Stay steady – optimal balance tripod carrying system
Clean and dry – water/scratch resistant material on the bottom
Keep dry – total coverage rain cover
Description
Brand
Reviews (0)
Description
The ACCESS 38X is the definitive 'get that scoop' quick-action messenger bag, designed for on-the-go photojournalists and event photographers. With just one swift top-zip opening, you'll be shooting in a split second — plus, no more fumbling for a lens to change, to reach the flash, or any other working function.
Well-padded internal compartments, dividers, and pouches offer easy, versatile setup. With this bag, you can effortlessly carry a large professional gear kit, such as a pro DSLR, an additional body, 5-6 lenses (up to 300mm f/4), a flash, and a multitude of accessories. Your other essentials are also protected in a 15" laptop pouch, dedicated accessory pockets, and internal and external pouches. For video professionals, our optimal tripod carrying system is integrated into the design, and this unique connector can also be used to attach personal items such as a jacket.
At Vanguard, we know that a great bag is one you want to carry even when you're off the clock, so versatility is key. The detachable insert, dividers, and pouches can be removed and reloaded in one easy step, giving you a seamless transition from camera bag to an everyday messenger bag, and back.
All-encompassing protection features begin with our second-to-none quality, materials and bag construction. Protection is reinforced within by our padded dividers and pouches. Reinforced water-/scratch-resistant material on the bottom, along with our total-coverage rain cover, helps keep your items dry.
The ALTA ACCESS messenger-style carrying bag is enhanced by a well-padded anti-slip shoulder strap and an additional torso-stabilizing strap, providing optimal weight distribution when slung diagonally. When quick action is not required, you can enjoy other comfortable carrying configurations, such as the simple back-harness mode, or a connection to the handle of your wheel-along luggage.
Once again, Vanguard helps you #ExploreYourWorld without missing a beat.