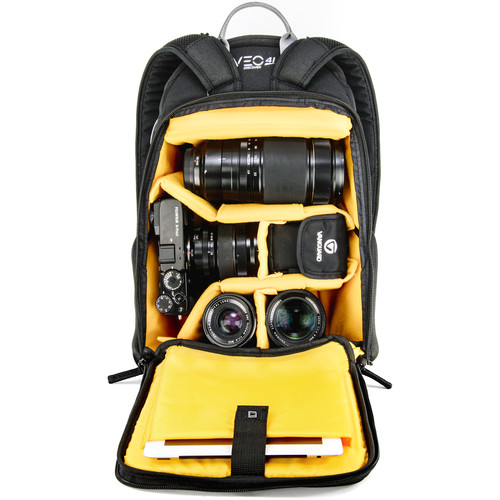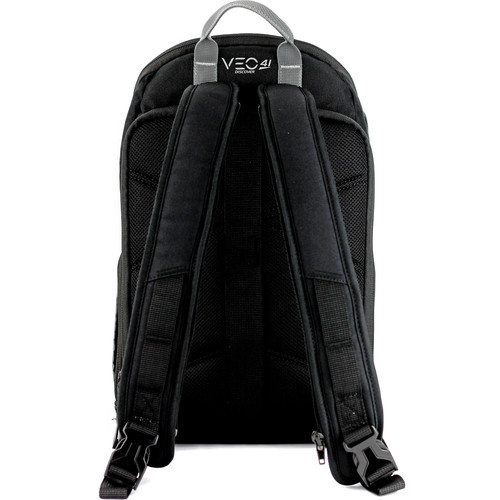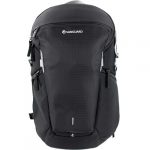 Vanguard Veo Discover 41 Sling Backpack (Black)
The VEO DISCOVER 41 is a sling backpack that fits a CSC (Compact System Cameras), 3 lenses, a flash, a 9" tablet and it carries a VEO tripod or monopod. It can be transformed from daypack to right/left handed quick-action, side access sling and back again without ever being taken off.
Versatile carrying – sling or backpack with unique 2-in-1 strap
Quick-action – right or left side access to the main shooting gear
All spread out – full rear access
Comfortable carrying – well padded back and harness
Always protected – well-padded all round
No fumbling – bright colored interior makes finding things easy
Well organized – dedicated pockets for all essentials
Safe storage – secured rear pocket for travel document and wallet
Business oriented – holds a 9.7 tablet
Stay steady – optimal balance tripod carrying system
Clean and dry – water resistant & anti-scratch material on the bottom
Keep dry – total coverage rain cover
Description
Brand
Reviews (0)
Description
The VEO DISCOVER 41 is the ultimate transformer, changing effortlessly from backpack to sling without ever having to take it off! Easily convert from double harness backpack style to a single sling strap whenever needed, by simply zipping or unzipping the unique 2-in-1 strap. And whether you are a right-handed shooter or a left-handed shooter this bag slings both ways and guarantees quick-action, side access to your main camera, from whichever side is most convenient to you!
Upholding our high standards of quality, materials and protection the VEO DISCOVER 41 is designed to safeguard a CSC (Compact System Cameras), 3 lenses, a flash and a multitude of accessories. Spacious top compartment offers "daypack" personal storage, or room for additional gear if needed. Secure rear compartment protects a tablet and strategically placed internal and external pockets, arrange all other essentials, such as lens caps, memory cards, cables, batteries, charger and smartphone, exactly where one needs them secured in a dedicated compartment or zippered pocket. We also offer a concealed rear pocket to secure valuables such as wallet and travel documents close to your body where no prying hands can reach.
Additional features make sure you get maximum performance: incorporating our second-to-none quality, materials and bag construction, sturdy water resistant & anti-scratch material on the bottom, our total coverage rain cover and our optimal balance tripod carrying system.
The VEO DISCOVER 41 sports a fully padded and breathable back to ensure that it carries comfortably as both sling and backpack. It also offers extra stabilizing strap when in sling mode, which still allows rapid action on-the-go.
As life, work and circumstances are constantly changing, we have made sure that the VEO DISCOVER 41 can follow you anywhere and everywhere, including on board an aircraft when flying. You will find its size and form factor perfectly suited for today's flight requirements and regulations.