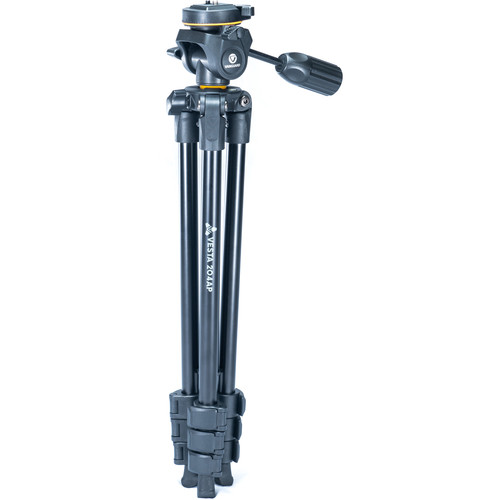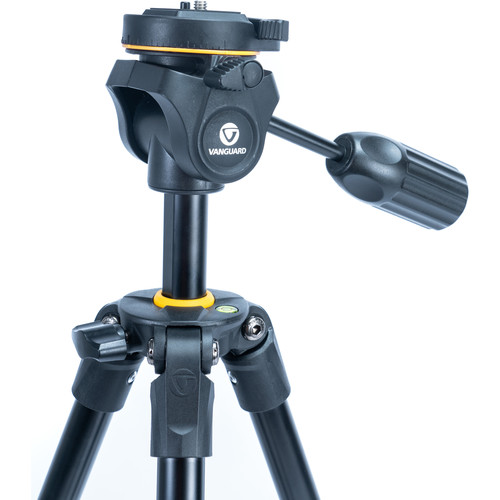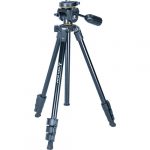 Vanguard Vesta 204AP Aluminum Tripod with PH-23 Pan-and-Tilt Head
The Vesta 203AP aluminum 3-section tripod kit uses a smooth operating, ergonomic PH-23 pan head along with an easy-to-adjust quick flip leg lock tripod. Excellent quality for the engaging image maker!
The PH-23 pan head provides smooth pans and has a unique 360° top panning system which can be used for quick portrait mode set-ups or 360° imaging
The QS-29 quick shoe with anti-twist pin provides fast efficient connectivity of your camera or sport optic to the tripod
Adjust, raise or lower the tripod quickly by using the easy-to-adjust quick flip leg locks
Anti-slip rubber feet designed for all types of terrain
2 Bubble levels provide easy leveling of the tripod
Easily supports load capacities up to 3.5kg/7.7lbs
For further details please see specifications.