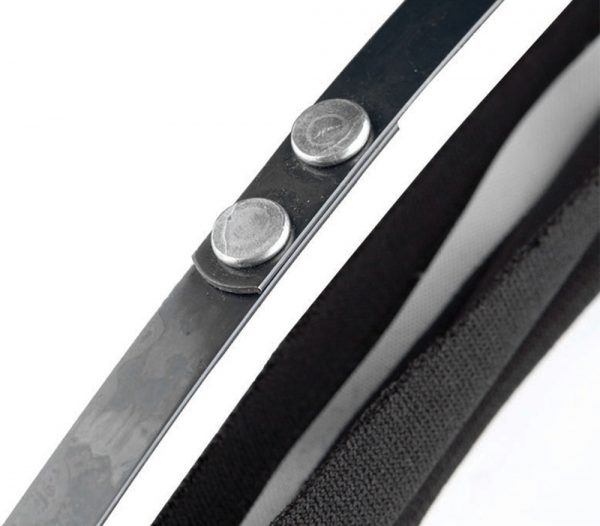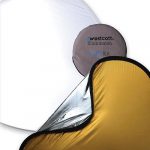 Westcott 4-in-1 Illuminator Reflector Kit 42″
AED 500.00
Description
A must have for any photographer
Folds to 1/3 its open size
Diffuse & Reflect in tandem
Included travel case
Lifetime frame warranty
Perfect paired.
This reflector kit contains two panels for ideal results. Use the diffuse panel to diffuse harsh light overhead. Fill in unwanted shadows with the second reflective panel.
Choosing color.
Silver offers cool tones and specular highlights white adding "punch" to images and gold produces warm tones and is ideal with fair skinned subjects.
Shadows be gone.
Many times when photographing a subject outdoors, harsh overhead sunlight causes heavy shadows to appear on the face. These can quickly and easily be diffused by placing the diffuser between the subject and the sun.
Eliminate reflections.
Placing the diffuser between a reflective product and your light source will soften unwanted highlights and harsh reflections.
The #1 seller.
No wonder this size is the #1 seller as it's large enough to photograph portraits, couples and small groups, yet can still be easily handheld for on-location work.
Simple set up.
Reflectors open and close effortlessly in seconds. They can easily be handheld or mounted using an optional reflector arm and light stand.
Ideal for outdoor photographers.
Take anywhere by simply throwing in a gear bag, Westcott reflectors are lightweight and fold down to 1/3 their open size. Included storage case.
Built to last.
Double riveted sprung steel frames are made using the highest quality materials and offer a lifetime warranty. Compare this to many hand-clamped styles currently on the market that will wear down over time.
Product Specifications
| | |
| --- | --- |
| SKU | 1030 |
| Material | Double-coated woven lamination and 100% Pure White Nylon |
| Care Instructions | Spot clean diffuser by hand with non-bleach laundry detergent. For reflective surface, WARNING! Applying any cleaner to this product may damage the laminated surface. |
Item Specifications
| | |
| --- | --- |
| Item Width | 39.2″ (99.6 cm) |
| Item Length | 39.2″ (99.6 cm) |
| Item Weight | 2.3 lbs. (1.0 kg) |
| Folded Width | 16.0″ (40.6 cm) |
| Folded Length | 16.0″ (16.0″ cm) |
| Folded Depth | 2.5″ (6.4 cm) |
| Finish | Collapsible sprung steel frame |