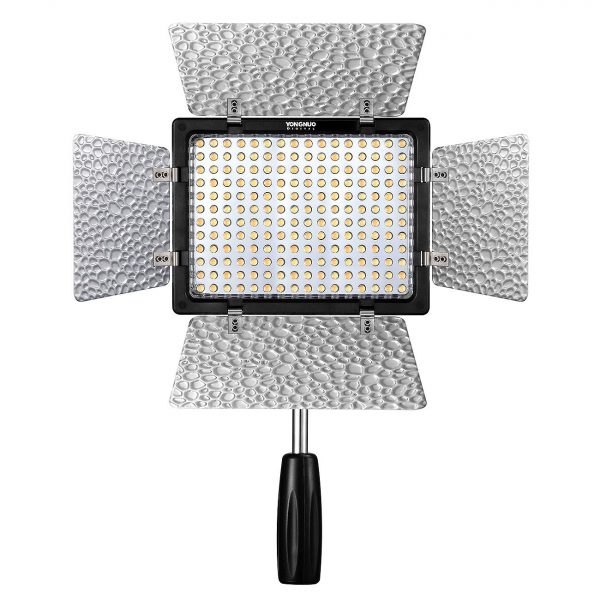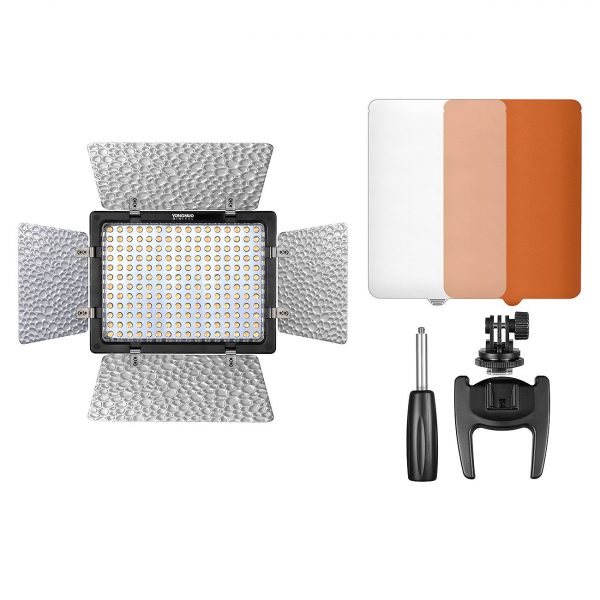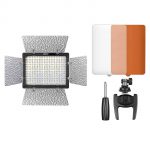 Yongnuo YN-160 III LED Video Light
AED 220.00
Package Includes:
1 x YN-160III Pro LED Video Light
1 x Handle
2 x Color Plates
1 x Light Base
1 x Micro Base
1 x User Manual
1 x Quick Guide
1 x Flash Diffuser (Trade Mark: TARION)
1 x Original Packing
Description
YONGNUO YN-160 III Pro LED Video Light
The color temperature of this LED video light can be adjusted from 3200 to 5500K for more practical using. In addition, it adopts the Yongnuo proprietary LED driving technology; definitely not appear the corrugated, stroboscopic and other negative phenomena when shooting. The encoder digital dimming mode allow the light be dimmed accurately and reliable.
Specifications:
Light Source: 192 LED beads.
Color Temperature: 3200K-5500K.
Color Rendering Index: ≥95.
Output Power: 12W.
Lumen: 1536 LM.
External power source: 8V 5A DC power supply.
Luminance Angle: 55°.
Average service life: 50000 H.
Compatible batteries: two NP-F750 series lithium batteries.
Dimension: approx. 195x175x75mm/7.7×6.9×3.0″
Weight: approx.671g
100% brand new
Suitable for:
DSLR Camera DV and Camcorder, such as Canon, Nikon, etc.