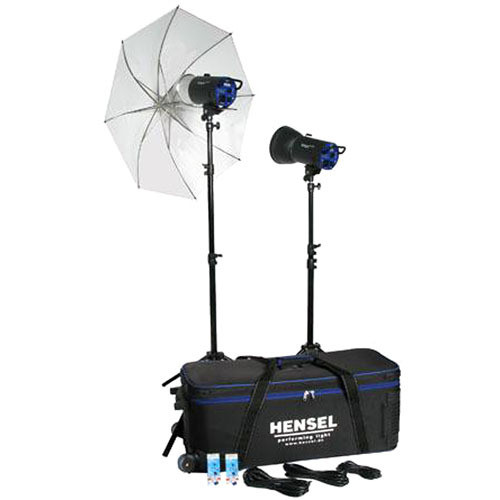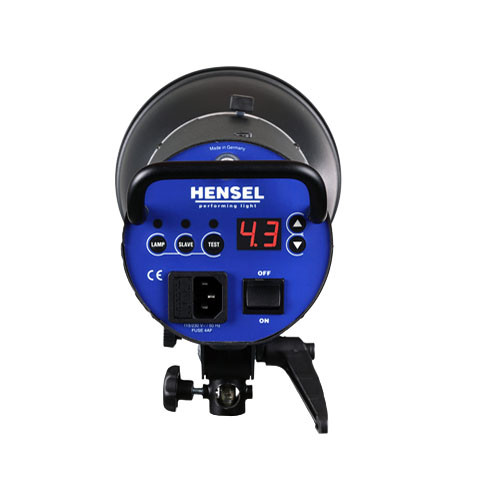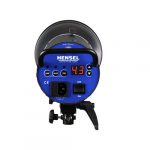 Hensel Integra 2 Light Mini 600 Kit
Description
2x 300W/s Monolights  (8370)
600W/s Total
2 Modeling lamp 300 W (128)
1 Umbrella Flood reflector (87)
1 Economy umbrella (3180)
1 Reflector 7″ (504)
4 Channel Radio Transmitter/Receiver Kit (3454066)
 2 Integra Alu Stand air cushioned (202)
1 Softbag VII Wheeled Kit Case  (4201)
1.2 sec Recycling @ Full Power
Short Flash Duration (1,1900 sec)
6 Stop Flash Power Range
Hensel products are widely renowned for providing professional features and performance at a reasonable price. The Hensel Integra 2 Light Mini 300 Kit is a great introduction to the Hensel family of products or an excellent addition to your arsenal of lighting gear.
The compact Mini 300 has brains as well as brawn. Backing up an impressive 300W/s of power are convenience features that elevate it from being just another flash head to a professional lighting tool. But what good is power if you can't deliver it when it's needed? The Integra Mini 300 recycles in a lightening 0.25 – 1.2 sec. And it does it at flash durations as short as 1/1900 sec., so that every fleeting gesture is frozen in a dance performance, for example. And what's power without proportion? The Integra Mini 300 offers a 6 f/stop range, down to 1/32 power in 0.1 stop increments, which makes it perfect for photographers using digital cameras. Finally, the Integra Mini 300 is a multi-voltage monolight, which makes it useable almost anywhere in the world that has electricity. Its small size and weight mean that you'll want to take it everywhere.
The kit includes 2 flash heads, stands, 300W modeling lamps and power cords, as well as a 4 channel radio transmitter/receiver kit. A 7.0″ grid reflector, umbrella reflector and a 32″ black-backed white umbrella are also provided. It all fits in an included sturdy rolling kit case.