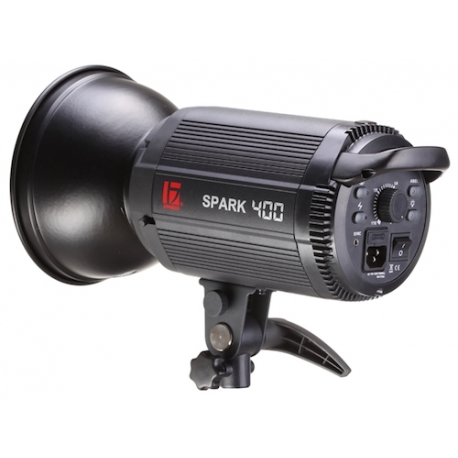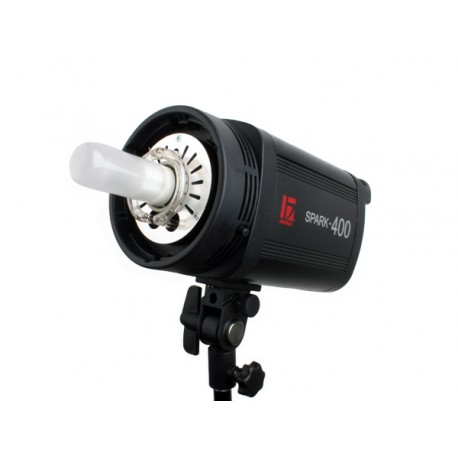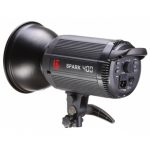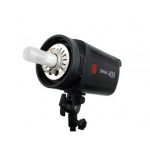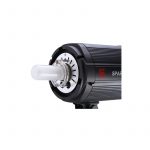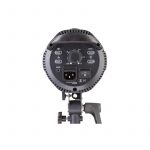 JINBEI Spark 400 PRO Digital Studio Flash Light
AED 650.00
Description
Simple and Versatile Operation:
Operation is simple and easy to set up.
Flash head is adjustable vertically from 0° to 180°. In other words, you can fire the flash from straight up to the ceiling, to straight down on floor, or any angle in between. The "lift and screw" design of the provided swivel allows the position to be locked or unlocked safely and securely.

Built in hole for umbrella allows usage with "shoot through" umbrella diffusers or "reflective" studio umbrellas (sold in other listings).

Standard mount for light stands.

Flash head size allows usage with our Soft Boxes (sold in another listing).

Compatible with the 55º Focus Reflector (sold in another listing).

Built-in modeling lamp. Simply press "MODEL" button to activate this lamp during usage.
Adjustable Power
The flash power dial allows the user full control of the output power. Different from other studio flash that has "stop dials" at set power levels only, this unit's flash power can be adjusted bit by bit from full power down to 1/16 power. With this design, you can conveniently make small adjustments to the flash power.
Modeling Lamp Mode
The brightness of the built-in modeling lamp is not only controllable but clever enough to adjust itself according to the output power of the flash under proportion mode. It can even turn itself off simultaneously when the flash is triggered under modeling lamp abei mode.
Compatible with Wireless Control
Tired of excessive wiring on the set? Connect this flash unit to a wireless flash trigger for wireless control! No longer will the positioning of the flash be limited by the cable length. This flash has been tested to work with the Cactus V4 and V5 wireless flash trigger too (not included in this listing).
If you're not looking to use radio signal wireless flash triggers, this flash unit has a built in IR slave sensor that triggers the flash whenever it receives signal from an infra-red flash trigger (not included in this listing).
Solid Performance
Equipped with a guide number of 56, this studio flash unit offers a powerful lighting source. Recycling time is at 0.6 to 1.3 seconds only.
With the competitive price and high quality, this Spark-400 is a must for every photographer. Purchase one today!
Note: In order to attach this swivel to a tripod, a female spigot is required. These spigots are also sold in other listings.
Specifications:
SPARK-400 Digital Studio Flash
Brand: Jinbei;
Model: SPARK-400;
Package Includes:

Digital Studio Flash x 1;
Sync cable x 1;
Power cable x 1;
Modeling lamp x 1.

Angle adjustable fixture;
Built-in light stands lock screw;
Built-in umbrella lock screw;
Guide Number: 56;
Recycling Time: 0.6 – 1.3 seconds;
Adjustable power output: Full power (1/1), 1/2, 1/4, 1/8 and 1/16;
Trigger method: Sync cable / wireless flash trigger / built-in Infra red remote control;
Built-in flash test button;
Flash Duration: 1/1800 s;
Color Temperature: 5500 ± 200° K;
Modeling Lamp Output Power: 150W E27 AC 100 – 127V;
Power Source: AC 100 – 127V, 50/60Hz, 15A Fuse;
Net Weight: Approx. 2.1 kg;
Length of sync cable: Approx. 4.5 meters;
Dimensions (size): 290mm (L) x 131mm (W) x 195mm (H);
Brand new never been used.