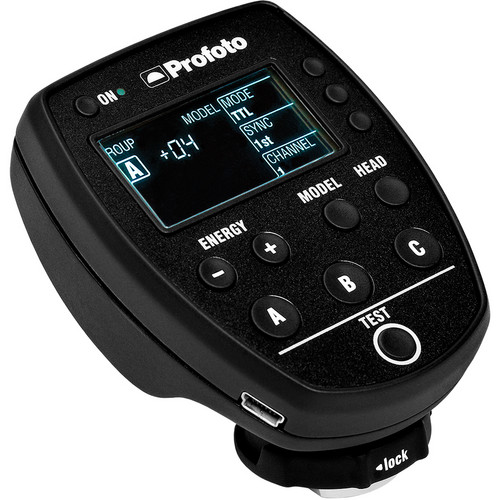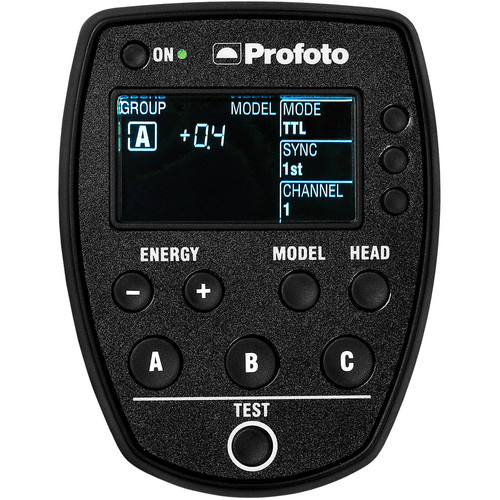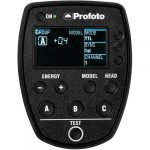 Profoto Air Remote TTL-N for Nikon
AED 1,499.00
Description
Full I-TTL with B1 and B2 Flash Heads
Remote Manual Firing of all Air Strobes
8 Channels, 3 Groups
First and Rear Curtain Sync
Sync Speeds as Short as 1/8,000 Sec.
Modeling Light Control, 330-1,000′ Range
Mini-USB for Firmware Updates
+/- 2 Stop Control in TTL
+/- 9 Stop Control in Manual
Profoto's Air Remote TTL-N transmitter is the key to wireless triggering and TTL remote control of its B1 Airbattery powered flash head. Operating on the 2.4 GHz bandwidth, the transmitter, really a controller, has 8 frequency channels and with 3 groups per channel and a range of up to 330′ for TTL triggering and 1,000′ for normal triggering. Each channel has power ratio capability of +/- 2 stops. If you prefer to use manual you have +/- 9 stops power variation. You've also got modeling light, unit shut-down and first or rear curtain control. Both the TTL-N and the B1 500 Air TTL have mini-USB connectors for firmware updates directly from Profoto's website. The Air Remote TTL-N will also trigger non-TTL Air heads and packs from Nikon cameras but without the TTL feature.
Off-Camera TTL Control for Profoto Air TTL Flashes.

Place the Air Remote TTL-N on your camera hot shoe to merge your camera's TTL with your Profoto Air TTL flash. Then point-and-shoot and let the camera/flash technology automatically adjust the light output. It could not be easier
Remote Control for Profoto Air Flashes

With the Air Remote TTL-N you can remote control multiple Profoto Air flashes directly from your camera. You can control an endless number of lights in up to 3 groups from up to 330′ in TTL and 1,000 ft in manual mode.
Fast and Reliable Flash Sync

Air is one of the most reliable wireless systems available to sync your flashes with your camera. It is also fast enough to provide flash sync with to the fastest X-sync speed of your camera. If you are using Profoto Air flashes no external receiver is required. If other Profoto flashes are used, connect an optional Air Remote or Air Sync transceiver to your flash.